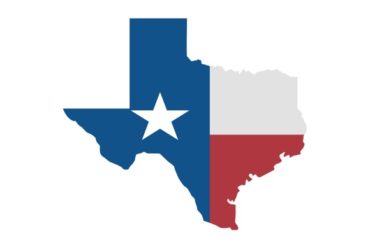 'We must continue to pray for each other, for frontline workers and for those still being affected by this pandemic,' says pastor
A historically black college and local churches in East Texas are bringing vaccines to minority communities in the underserved area.
Texas College, founded in 1894 and located in the city of Tyler, partnered with North East Texas Health, a public health organization, to provide nurses, staff, and COVID vaccines to mostly minority residents of the city and outlying areas, in late May.
At the Texas College clinic, NET's Dr. Hackney told CBS 19 News that some factors need to improve for vaccine proliferation to happen in Tyler and, more broadly, in East Texas.
Some seniors need help navigating the internet to sign up for a vaccine, Hackney said, and he also argued that the endorsement of black churches in the area would be crucial.
Over half of Texans have received at least one shot of a COVID vaccine, and almost 36 percent of Texans are fully vaccinated, according to Our World in Data.
In East Texas, the numbers are closer to 35 percent of the population that has received a single shot, KLTV News reported.
A church leads vaccine efforts
The College Fix reached out to Rev. Ralph Caraway, the pastor of St. Louis Baptist Church, which has also been leading vaccination efforts in Tyler.
Caraway commended Texas College's efforts in bringing vaccines to others.
"Their outreach efforts were a success in reaching college-aged and younger individuals and also the residents in the surrounding neighborhood," he said in an email. "Their location made it possible for many people to just walk to the clinic site. Texas College is a recognized institution in the African-American community and Tyler and their participation in hosting clinic sites puts a spotlight on their service to the community as well."
Caraway said that his church was inspired to host a vaccine clinic as part of the many ways they seek to help others.
"Our church always seeks to provide help and assistance outside of our church walls, serving the community in various ways," he said.
"Many in the African American and Hispanic community were hesitant in getting the vaccination or more importantly, that they didn't have access to vaccinations or online scheduling," he said. "We thought it was vital that we reach out to the community, through personal communications, phone calls and word-of-mouth outreach. Knowing that we had followers on our Facebook page, we also posted information there and many of our members and followers shared this information."
Caraway said he "most certainly" believes hosting a vaccine clinic has made church attendees and community members more comfortable with being vaccinated.
"Knowing that our church is a safe place and having the opportunity to serve as examples gave many people the confidence to receive the vaccination," he said. "We also received many comments about how well-organized our clinics were. We sincerely and with gratitude extend our thanks to Christus TMF and the NET Health District for partnering with us."
Caraway said one of the most rewarding parts of hosting the vaccine clinic was seeing "the people respond, knowing that this was a safe place and in some cases, the familiarity with our church and members."
It was especially rewarding "knowing that we played an integral part in getting residents vaccinated and hearing the thank-you's as people departed the church, so grateful that our doors were opened to them," he said.
He added that while it is "each individual's choice as to whether they will receive the vaccine or not," he hopes that individuals will heed CDC guidelines.
Caraway also spoke about the importance of prayer.
"From a spiritual aspect, prayer and faith as always go hand in hand," he told The College Fix. "We must continue to pray for each other, for frontline workers and for those still being affected by this pandemic. And as a city, continue to create partnerships that strengthen community outreach to all."
Getting the clinic set up
Texas College was inspired to offer its campus as a clinic by Shirley McKellar, an African-American member of the Tyler city council who spoke of the "need to have more minorities participate in receiving the Coronavirus vaccine," the college told The College Fix in an email.
The university's President Dwight Fennell reached out to McKellar to make the offer. Vice President of Student Affairs Cynthia Marshall-Biggins then worked with McKellar and NET to organize the clinic.
"The College was very excited to partner with NET Health and Dr. Shirley McKellar, to host the vaccination site and assist the community of North Tyler," Marshall-Biggins told The Fix.
Texas College spread the word through emails, news releases, social media, and more.
"The College has done several mail outs, both physical and digital, with precaution and safety measures, as well as held several zoom sessions with students on the Coronavirus," Marshall-Biggins said.
Awful weather also provided a challenge to Texas College as the original plan was to have a drive-thru site.
"Modifications were made and the College was able to move the site inside to the campus library," Marshall-Biggins explained.
At Texas College and so many other institutions, there has been a lot of improvising along the way to do a better job of getting the vaccines out to those who want them.
A NET Health spokesperson told The Fix in an email that they have had to change their approach to a "delivery method" by expanding beyond "the hub vaccination process to scheduling vaccine clinics at community-based locations such as colleges and universities, worksites, churches, and neighborhood locations."
MORE: Remember: Universities are a creation of the Catholic Church
IMAGE: Denys Holovatiuk/Shutterstock
Like The College Fix on Facebook / Follow us on Twitter