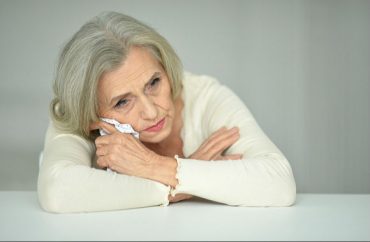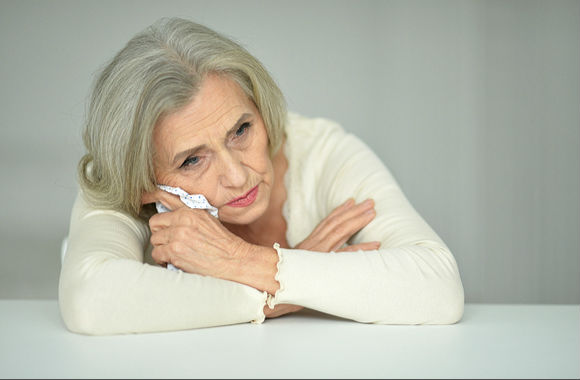 Retaliation by 'black power' dean, evidence destroyed
Only white people can be racist, huh?
A state appeals court upheld a jury verdict of nearly $5 million – three-quarters of that punitive damages – against an historically black college for discriminating against a white employee.
One of its many sins that were meticulously laid out by the court? Deleting incriminating emails from the senior official who targeted the white employee.
Beverly Wilkins, a white woman from a poor family, steadily rose through the ranks of Missouri's Harris-Stowe State University, from adjunct to full-time instructor (off the tenure track). She had regular contract renewals for eight years and "excellent reviews" within her majority-black Teacher Education Department, according to the appeals court's summary.
When Latisha Smith was temporarily made co-chair of the department, "a faculty member" complained to top university officials that Smith had "repeatedly proclaimed her belief in 'black power'" and her "flagrant prejudice should not be tolerated or accepted." One of those officials told the complainer to drop it or any chance at tenure "would be jeopardized."
Smith was later made dean, becoming Wilkins' supervisor, and she apparently exacted her revenge by putting Wilkins' name on a termination list as part of a budget-neutral "reorganization" that saw two faculty members dumped and their positions rehired later.
Harris-Stowe is required by its own policies to terminate non-adjunct instructors with less seniority – two of which, both African Americans, had less than Wilkins – yet the university refused to tell her why she was dumped. Despite acknowledging that Wilkins had accused them of race discrimination, the university never investigated her claims, which also violated its own rules.
Though Wilkins was initially allowed to finish teaching her summer course, her students asked if she was getting fired, and she acknowledged to them her daughter was an attorney. The university fired her a week later and told her to leave campus immediately, for "inappropriate activities" it refused to detail yet put in her permanent employment file.
Officials testified that they heard Wilkins was telling students she would sue the university and "impede" its accreditation process, yet they never identified students making these allegations nor investigated "to discover the truth of these claims," again contrary to its own policies, the court's summary reads.
"In this period of budget cutting" when Harris-Stowe was trying to plug a fiscal hole, it quickly hired two black professors to replace Wilkins, costing the school an extra $23,000. One was explicitly described as "black" in an official's email proposing her for the position.
After Wilkins sued for discrimination and retaliation and the trial court ordered the university to preserve Smith's email account, its board deleted her email account. The judge punished the school by deeming "admitted" that Smith had said she wanted to make the department "blacker" and recommended Wilkins' termination.
The jury was apparently affected by Wilkins' testimony that after she was fired, a university official "personally escorted" her to her cubicle, "rifled" through her files and "ripped pictures off the wall," and refused to explain the rationale for her firing.
The same treatment had been given to a professor who had lied about "a previous child-molestation conviction." Wilkins was never able to find education work in the St. Louis area that was not only related to her position at Harris-Stowe, but would not involve substantially longer hours and much higher stress levels.
Much of the ruling is highly technical, regarding the trial judge's jury instructions and the appeals court's jurisdiction.
Courthouse News Service reports that the university alleged the trial court was wrong to: let the jury allow "future damages," let Wilkins cite "an irrelevant state law," allow a "grossly excessive" award for compensatory damages, and allow the jury to consider punitive damages and then not overturn its award.
The appeals court denied every objection. It strongly rebuked the university for calling Wilkins' evidence of continuing emotional suffering "sparse" and claiming she could have gotten another education job, despite how the school sabotaged her employment prospects.
It was particularly contemptuous of the university's claim that Wilkins herself has said she taught "primarily to help instruct future teachers," not for the money:
We reject the Board's contention that, because Wilkins was deeply motivated to work at HSSU to shape and guide future educators, she somehow is not entitled to damages as a result of the Board's discriminatory and unlawful conduct. We instead find that Wilkins's [sic] termination – from a position that was a significant component of her life – increased her intangible damages and did not limit the recovery of her economic losses.
The school said it was still reviewing the ruling.
Read the ruling and Courthouse News coverage.
MORE: White professor awarded $4.85 million for black college's discrimination
Like The College Fix on Facebook / Follow us on Twitter
IMAGE: Ruslan Guzov/Shutterstock