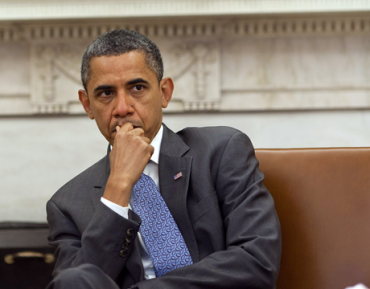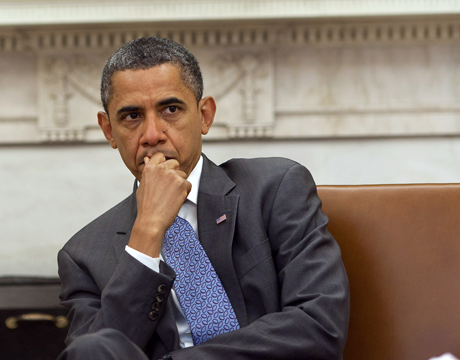 Hundreds of students at Ole Miss gathered to protest Obama's re-election Tuesday night. The protest was immediately written off by the mainstream media as an outburst of racism.
Multiple news outlets reported that "racial slurs" were uttered by some of the hundreds of students who spilled out on the university campus to participate in the protest. But no specific examples were given.
Instead, the Associated Press, which originally reported this story, cites second-hand information from a university press release. What, we ask, do they mean by "racial slurs?" What, specifically, was said and by whom? They report no specifics.
JACKSON, Miss. (AP) — A protest at the University of Mississippi against the re-election of President Barack Obama grew into crowd of about 400 people with shouted racial slurs as rumors of a riot spread on social media. Two people were arrested on minor charges.

The university said in a statement Wednesday that the gathering at the student union began late Tuesday night with about 30 to 40 students, but grew within 20 minutes as word spread. Some students chanted political slogans while others used derogatory racial statements and profanity, the statement said.
The inference of the lead paragraph is that 400 students were "rioting" and shouting "racial slurs." Sorry, that's bogus. The facts just don't support jumping to that conclusion. It's not a "riot" if "there were no reports of injuries or property damage." It's also bogus to associate an entire crowd with racism simply because someone allegedly uttered racial slurs.
Tellingly, the reporter who wrote this story didn't even bother to interview a single student who was involved in the protest.
Could it be possible that these students were upset about the direction of this country and were legitimately expressing political speech? No one at the Associate Press seems to have even considered that possibility. Instead, they bought the line fed to them by the university administration with absolutely no scrutiny whatsoever.
Why does the media assume that racism is the only conceivable explanation for students to be angry about Obama's re-election? Why did they repeat vague allegations of "racial slurs" made by university administrators with no specific evidence to back it up? And why didn't they bother to interview the students who were actually there? We think we know the answer.
If there were racial slurs involved, we condemn it. But  this smells like shoddy journalism to us.
Click here to Like The College Fix on Facebook.