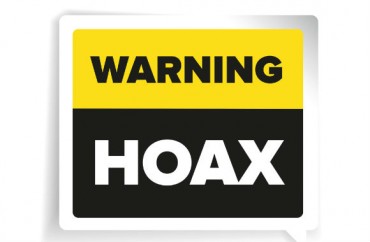 Here we go. Again.
University of Southern California's Department of Public Safety has confirmed that the person who recently adhered a sign reading "No Black People Allowed" to the gate of a campus residence complex is … African-American.
The sign also featured a makeshift Confederate flag and "#MAGA" — the Trump campaign slogan "Make America Great Again."
According to The Tab, the culprit, who's "not affiliated with the university," put up the sign due to a disagreement. A university security camera recorded the incident.
In an e-mail to The College Fix, USC Department of Public Safety Assistant Chief David Carlisle said there was "no crime committed" — the individual is not facing any charges.
Thankfully, not many jumped on this now-revealed hoax as "more evidence" of the alleged hate-filled Donald Trump era. One exception was the "Blacktivist" Facebook page which has over 300,000 followers.
In a post from yesterday (which has no apparent update), Blacktivist's all-caps headline stated the sign was put up merely by a "bitter neighbor":
'NO BLACK PEOPLE ALLOWED' AND CONFEDERATE FLAG SIGNS HUNG ON USC HOUSE BY 'BITTER NEIGHBOR' …

Racially-charged incidents continue to happen and it must receive national attention.

Look around, my people. Is this the country our ancestors died for? Is this the country that we want our children to grow up in? Why racial intolerance still has a place in our country? Do these signs reaffirm values to educating citizens equipped to serve in diverse society?
There's been no shortage of hoaxes like this since the presidential election, and it certainly hasn't been limited to universities.
Which leads one to wonder — if the atmosphere in country is so bad due to Donald Trump, why has there been such an abundance of these phony hate episodes?
Like The College Fix on Facebook / Follow us on Twitter
IMAGE: Shutterstock