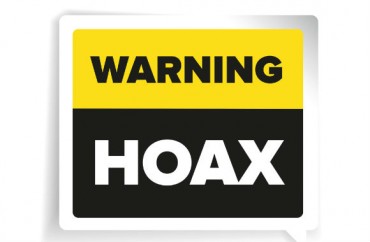 A Missouri high school student, identified merely as "non-white," has admitted to writing the "N word" and "White Lives Matter" on a school bathroom mirror.
The graffiti at Chesterfield's Parkway Central High School was discovered by a female student back on November 15 and immediately reported to school administrators.
Principal Timothy McCarthy thereafter "addressed the school's African-American students and staff, saying he's deeply sorry they had to experience" the messages.
Though the situation turned out to be a hoax, district officials stressed the "teachable moment": Superintendent Keith Marty noted the student's actions don't "diminish the hurt it caused or the negative impact it has had on [the] community," and said "we were all surprised and hurt by this."
This was found in a restroom at Parkway Central High School in Chesterfield, Missouri smh. I wish that y'all would control your tiny Hitlers, because we are getting sick of this bullshit. pic.twitter.com/NoLrnsrC7F

— Black Aziz Anansi (@Freeyourmindkid) November 15, 2017
Principal McCarthy said in an email letter that the student "violated the school discipline code" and would face consequences, according to Fox-2 in St. Louis.
In the days and weeks ahead, we will continue our work of supporting the PCH community, especially our students. This incident caused significant harm to and within our school community by provoking feelings of hurt and distrust. The use of the N-word, in the context of the message on the bathroom mirror, provoked feelings of hate, not love. As I stated last week, actions and speech which degrade an individual's human dignity have no place in school; they have no place at Central High. As we move forward, our efforts will be focused on repairing the harm we have experienced while deepening our sense of community.  Understanding, respect and love will continue to be our guideposts. These are the values inherent in any successful and healthy school community; I believe these are the values we share within the PCH community.
Superintendent Marty added "it is important to understand why this happened and why we are often quick to assume who is responsible."
Surely the superintendent can figure out that the first part of his statement is directly related to the second … ?
MORE: Black Air Force Academy cadet admits to racial slur vandalism
MORE: 'Non-Caucasian' student behind racist graffiti at Minnesota high school
IMAGE: Lin Graphics/Shutterstock.com
Like The College Fix on Facebook / Follow us on Twitter