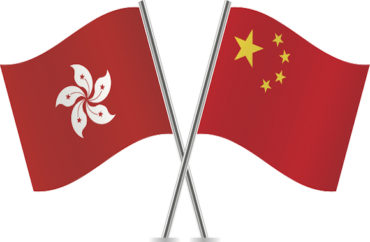 Student faced death threats for activism
A news report says that the ongoing conflict between Hong Kong and mainland China is being felt by international college students in the United States.
NBC 7 San Diego reports that students from Hong Kong attending school in America are experiencing tensions with fellow foreign students from mainland China. Students are also concerned about surveillance by the Chinese government.
The news station reports that Nathan Law, a student at Yale and a pro-democracy activist, "said he was told by a fellow student that other Chinese at the Ivy League school are avoiding contact with him for fear it will be reported back to the Chinese Embassy and they or their families back home will face consequences."
Law said that he had been harassed and threatened by Chinese students at the Ivy League school, including death threats from an unknown online source. He said that some campus community members have "urged people to say 'hi' to him," something he says feels threatening.
From the NBC 7 report:
At Emerson College in Boston, student Frances Hui, of Hong Kong, faced threatening language from classmates from mainland China after she published a column in the student newspaper headlined "I am from Hong Kong, not China."

She said she was unnerved by comments online by people who said they had seen her on campus and described her as short, which made her feel as if she were under surveillance. And she panicked when an Emerson student posted her column on Facebook along with a comment that any opponents of China "must be executed."
NBC 7 reports that Georgetown University and Columbia University have also witnessed tense interactions between pro-democracy Hong Kong students and mainland Chinese students.
MORE: Professor: American universities must reexamine relationships with China because of threats to academic freedom
IMAGE: sldesign/Shutterstock
Like The College Fix on Facebook / Follow us on Twitter