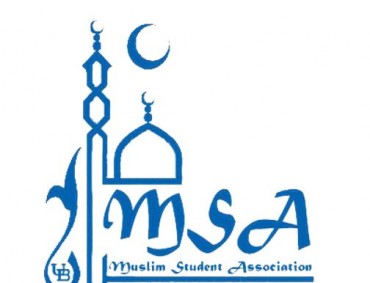 A recent speech by conservative activist David Horowitz at the University of North Carolina prompted controversy and outrage, with some students claiming he accused Muslim student organizations of having ties to terror.
In particular, some in the audience interpreted his comments to suggest that the Muslim Student Association at UNC has such connections.
Horowitz, in an interview Friday with The College Fix, said that's simply not true.
"That is not what I said," he said. "What I said is that MSA [Muslim Student Associations] and SJP [Students for Justice in Palestine] are both creatures of the Muslim Brotherhood. There's no question about that."
"You don't see these organizations condemning terrorism or the oppression of Palestinians by Hamas," he added. "I pointed out that the MSA is a recruitment organization. They watch for students with political potential and then those are the students that get recruited." 
Horowitz voiced frustration at the manufactured outrage at UNC, where Muslim students have created a "NotSafeUNC" campaign in the wake of his visit that alleges they feel "unsafe." He described his speech as "very civil" with "no heckling."
Horowitz spoke Monday at the behest of the UNC College Republicans in a talk dubbed "The Anti-Israel Jihad." The campus newspaper The Daily Tar Heel had reported that, during his speech, he commented that "the goal of SJP, the MSA and the Muslim Brotherhood, Hamas and Fatah, and Iran and Hezbollah is to kill the Jews, to push them into the sea."
"He argued that activists who claim to be defending the human rights of Palestinians are really attempting to erode support for Israel," the Tar Heel added. "He believes these activists are persuaded by Muslims and the Arab states surrounding Israel to attack the Jewish state, saying that, 'Arabs are racists.' "
Horowitz said the Tar Heel chose to ignore most of the arguments he made.
"I spoke for about an hour and then took questions, and the [campus] paper only reported about the questions because they were hostile," he said. "One student just wanted to talk about the killing of three Muslims. It had nothing to do with my talk. My talk was about how SJP is a propaganda machine for Hamas. The Palestinians are victims of Hamas and not of Israel."
But Horowitz said he is not surprised at the "unsafe" campaign.
"That's what they learn from the left. It's always 'you're a victim,'" he said. "Who is doing the attacking? Who is conducting all the events attacking other religious groups? It's the MSA and SJP. They attack Israel and bring in speakers who glamorize terrorism."
The College Republicans who invited Horowitz have also come under attack since the talk. Young America's Foundation, which co-hosted the event, reports that College Republicans Chairman "Frank Pray and the campus conservative group have been viciously attacked online, through email, and on the social media app YikYak."
"One student said that the group doesn't have the right to invite 'hate speech' on campus. Pray was also mercilessly attacked and called a 'crazed conservative bigot' on YikYak," the foundation reported.
Pray also told The College Fix he received hate mail.
Meanwhile, on the "Not Safe UNC" Tumblr page, some posts directly attacked American freedoms.
One post says: "My brother is a victim of the #ChapelHillShooting b/c freedom of speech has been used to defame Muslims through lies. Speak up. #NotSafeUNC." Another post reads: "UNC: where admins value 'free speech rights' over the safety of students on campus, making room for harassers and hate speech #NotSafeUNC."
"Of course they'd say that," Horowitz said. "They're totalitarians. The Muslim Brotherhood and Hamas are both totalitarian organizations. It's absolute blasphemy. Of course they want to shut down the First Amendment for critics. Their goal is to eliminate Israel."
He added extremist Muslim student groups in America enjoy First Amendment rights, too. But at issue is "they have no right to university funds or university privileges."
"Why are these schools giving them money?" Horowitz said. "They wouldn't do it if they were spewing hatred against blacks, but they do it when they spew hatred against the Jews. I'm just trying to inspire patriotic Americans to stand up and fight. Don't roll over for these people."
Horowitz is traveling the country giving similar speeches at other universities.
College Fix reporter David Hookstead is a student at University of Wisconsin-Madison.
Like The College Fix on Facebook / Follow us on Twitter