There was a minor Twitter blow-up this past week over a Vox.com article which had complained that the new Star Wars prequel film "Solo" missed a "huge opportunity" to discuss the issue of slavery in the galaxy "far, far away."
Vox's is actually a fairly mild example of social justice warriors (SJWs) using social media to dismantle each and every possible bit of popular entertainment minutiae … just to bitch about something. (Certainly, slavery is an important issue, but pigeonholing it into what's supposed to be a fun chapter in a wildly popular mythos is stupid, not to mention the fact that the topic has been addressed ad nauseam — and better — in films like "The Terminator" and "The Matrix.)
There's certainly a lot worse out there. Worse still is when so-called academics do it.
Imagine if the internet and social media were around when some of the following classic films came out. Here's how the SJWs and "progressive" educationists would likely dissect these stories: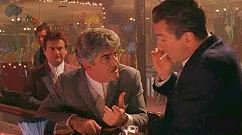 "How being 'made' in 'Goodfellas' symbolizes gender transition." Were Billy Batts and Tommy DeVito gender fluid? What did it really mean to be "made" in the 1990 film "Goodfellas"? This thesis explores the possibility that Martin Scorsese cleverly insinuated that the recently-freed gangster Billy Batts and, later, wiseguy Tommy DeVito, were transitioning to female, or, at least to a non-binary state due to the invocations of being "made."
The state of "made" would be (finally) achieving one's true identity. Obviously, given the toxic masculinity embedded in the story and wiseguy culture in general, Scorcese's obscurity was essential; otherwise, the overt homo-, bi-, and transphobia of the times would result in a cinematic quandary.
"'Star Wars' Misses Chance to Advance Veganism, Save the Planet." The planets in that galaxy where the Force "binds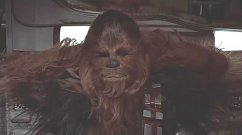 everything together" may have an enemy to deal with even deadlier than the Dark Side: that of meat consumption. George Lucas sidestepped an opportunity to advocate for better human health — not to mention that of the entire planet — when he cast a canine alien as the comrade of swashbuckling pilot Han Solo. Why not utilize a plant-eating humanoid deer? Or a horse? In addition, a reference that Luke's home planet of Tatooine, a global desert, having suffered through disastrous global warming due to over-consumption of other animals could have had a large influence on public opinion regarding better diets.
Lucas dropped another chance in "The Empire Strikes Back" by having Luke attacked by, yes, a carnivorous snow creature. Although the planet Hoth is supposed to be more or less a frozen wasteland, there are numerous herbivorous species on Earth that populate perpetually winter-like regions.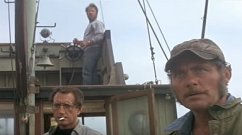 "Steven Spielberg's 'Jaws' as a metaphor for white fear of brown people." Three Caucasian males alone on a rickety craft being menaced by an oversized Great White shark serves as the personification of modern America's angst, by whites, of black and brown cultures. That the shark's proportions are wildly exaggerated shows how the "threat" caused by those of dark hue as viewed by the pallid demonstrates same.
This paper details how the white, male trio's expanded attempts to terminate the shark correlate to American society's measures to keep its minority populations in "check": lack of voting rights, Jim Crow laws, the Drug War, over-incarceration. Quint's retelling of the USS Indianapolis's ill-fated voyage reminds us that even good intentions by the dominant white society can end in disaster, while the grizzled fisherman's ultimate demise in the mouth of the Great White signifies the hope and dreams for an America that is truly equal.
"Before Stonewall: '2001: A Space Odyssey' as a catalyst for gay rights." One year before the historic Stonewall uprising in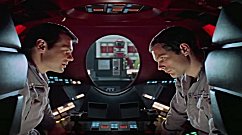 New York's Greenwich Village, Stanley Kubrick's groundbreaking film "2001" illustrated via furtive symbolism that becoming full participants in US society was right around the corner for gays, lesbians, and gender non-conforming individuals.
The only members of the Discovery awake for the entire two-year journey to Jupiter, Frank Poole and Dave Bowman had to have developed at least some romantic feelings for one another, especially given that each other's very survival was dependent on the other.
The acronym for the ship's supercomputer "HAL" — "Heuristic ALgorithmic," or short for "Heuristically programmed ALgorithmic computer" — could have signified "Homosexually Attenuated Lieutenant" in order to better facilitate Poole's and Bowman's budding relationship. However, as HAL evolves, it (or "he" given the male appellation and tonality of voice) itself falls in love with Bowman. It conceives a method of excising Poole from an unwanted "threesome," and eventually Bowman comes to view HAL in the same way the computer views him.
Bowman's classic line "Open the pod bay doors, HAL" connotes the astronaut's desire to consolidate the relationship … and take it to "the next level, thus perhaps "upgrading" HAL from a 9000-series computer to a 10,000.
MORE: Best college movies for College Fixers
MORE: Best teacher movies — or, we don't need a 'Great White Hype'
IMAGES: carbon-arc/Flickr, YouTube
Like The College Fix on Facebook / Follow us on Twitter