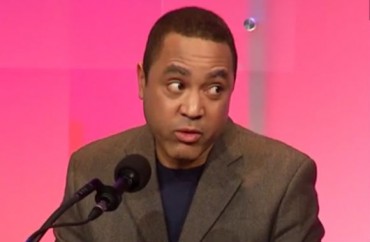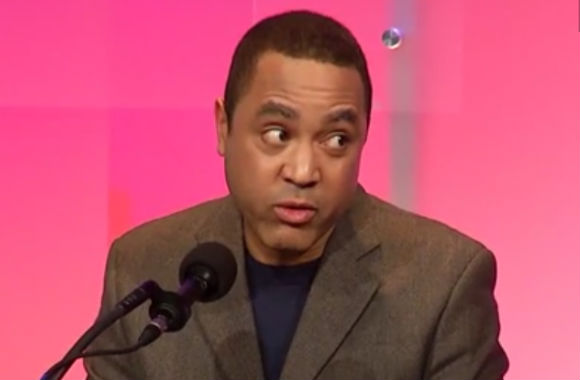 His newsletter is being overseen by the spineless opinion department
Yes, this column was supposed to be about African American studies departments. In a way it is, at least in part.
Subscribers to John McWhorter's Substack newsletter received it in their emails Thursday morning with the headline, "GOODBYE FOR NOW."
McWhorter explained the title, "Many of you may know that I have been hired by The New York Times to write essays for them twice a week, as a subscriber newsletter. Yes, I'm surprised too — but I'm going to do it, and in fact have started."
As part of the terms of that deal, the Times would not "allow me to continue doing this newsletter for Substack at the same time. Thus, with sincere regret — this has been a blast — I have to suspend my newsletter here," McWhorter wrote.
The African-American professor from Columbia is a linguist who chooses his words carefully, so note that word: "suspend."
The implication is that he just might be back. And given the recent history of the Times opinion section, that would be a decent bet, once the right people start agitating for his ouster.
Remember, the editor of the Times editorial pages, James Bennett, was forced out last June for publishing a wrong opinion. In this case, it was an op-ed by Republican Senator Tom Cotton making the case that the military can and should be used to quell violent domestic disturbances, such as riots.
Many employees of the paper were outraged by that op-ed and they made the case that it effectively created a hostile work environment and put them in danger. So Bennett had to go and Bari Weiss, who accepted the Cotton op-ed and generally tried to throw some different, unexpected, and even occasionally conservative voices into the mix left not long after.
In her public resignation letter, she said that she had been "the subject of constant bullying by colleagues who disagree with my views." Weiss, who is Jewish, said that colleagues "have called me a Nazi and a racist" and that even several "colleagues perceived to be friendly with me were badgered by coworkers." She continued:
My work and my character are openly demeaned on company-wide Slack channels where masthead editors regularly weigh in. There, some coworkers insist I need to be rooted out if this company is to be a truly "inclusive" one, while others post ax emojis next to my name. Still other New York Times employees publicly smear me as a liar and a bigot on Twitter with no fear that harassing me will be met with appropriate action.
Weiss said that her crime was Wrongthink, borrowing a term from George Orwell. If that's the case, then McWhorter could find himself in serious trouble.
He is not a political conservative, but he is an unapologetic scourge of all things woke. Three examples:
1. McWhorter has taken dead aim at Ibram X. Kendi and African American studies departments
"Back in 2000 in my [book] 'Losing the Race,' I wrote of seeing a young black graduate student of African-American Studies at a conference whose training did not seem to be exposing him to much beyond a certain Racism-Is-Everywhere bubble. I wrote that I wouldn't be surprised to see him at a conference ten years later bristling at being asked real questions. I never did happen to encounter this particular guy. But in a way, I have – in the form of Kendi," McWhorter wrote in his Substack newsletter.
2. McWhorter has been scathing in his criticism of the New York Times's '1619 Project'
"The data are in: The New York Times' 1619 Project is founded on empirical sand. The fundamental claim that the Revolutionary War was fought to preserve slavery simply does not correspond with the facts, too conclusively for the point to be dismissed as mere hair-splitting. The issue is not differing interpretations of history, but an outright misinterpretation of it," he wrote for the 1776 Unites website.
3. He's said that there is nothing racist about the mass movement to ban critical race theory in schools
"Constructive dialogue about complex and sensitive issues is impossible within the pretense that all matters reduce to binary oppositions. The Elect cannot reasonably insist America be more sensitive in their perspectives while responding to all critique with sandbox logic based on yes vs. no, off vs. on, and Selma vs. utopia," he wrote on Substack.
He's said a lot more besides but the point is made. McWhorter is a man who is not hesitant to offend exactly the sort of person who might work at or subscribe to the New York Times, and that character trait is likely to generate friction.
Worse, his newsletter is being overseen by the opinion department, which has made so many spineless mistakes over the past few years.
Bottom line: I hope McWhorter has an ironclad contract with the Times in the event that they decide to heed the latest outrage mob and part ways. It would be nice to see him get paid regardless. And I suspect we'll be seeing him back in Substack land reasonably soon.
MORE: Why won't Ibram X. Kendi debate John McWhorter?
IMAGE: Intelligence Squared US screenshot
Like The College Fix on Facebook / Follow us on Twitter