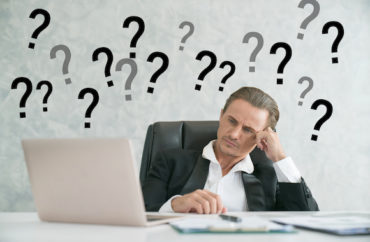 Five ways to write more persuasive columns that move readers
Often, discovery is the best teacher. Print was already on the way out when I lived and worked in Washington, DC, over a decade ago now. However, every time I addressed a class of student interns for an op-ed writing seminar, I always brought at least a half dozen newspapers, circulated the op-ed pages around the room, and posed some basic questions.
"The Washington Post," I would ask of the kids who were holding that newspaper, "How many op-ed slots does it have?"
There were several knock-on questions about that op-ed page and others that I would pose to them. Such as:
"How many of those slots are taken up by regular columnists?
"The columns that aren't by regulars, what kind of credentials do their authors typically have?
"If you write a great op-ed but are submitting it against Henry Kissinger for that one open spot, who wins?"
Answer: "Not you."
I encouraged the students to look for other outlets with more free spots and less fierce competition for those spots. That's good advice, as far as it goes, for getting published.
But I avoided the larger question of why they should even want to write opinion columns in the first place.
These days, I would first ask them, "Are you sure you want to do that?"
In this social media-driven age, people often don't even read the columns. Instead, they post headlines that affirm their prior commitments.
They post things that make them feel correct and righteous, and attach comments and emojis to those headlines. Others fire back with headlines to other columns that they also didn't bother to read, for the same reason.
Even Twitter, of all companies, understands this is a problem. The social media site recently added a few standard warnings when you go to post articles or share articles that others have posted. One such warning read, "Headlines don't tell the full story. You can read the article on Twitter before Retweeting."
One reason many don't read the op-eds is that low word counts make the medium an inferior form of writing. There are very few positions that you can really prove in the 500-800 words allotted to most columns in a way that overcomes all serious objections.
Take almost any issue that you can think of: insurance laws, taxes, spending, abortion, veganism, pot, poltergeists. Then write your position down in a sentence or two. A class full of tuned-in college students could come up with more objections to your point in about 10 minutes than you could possibly knock down in one op-ed.
If a reader wants to write an op-ed after this column, I suggest you take that limitation as your first lesson. You don't have enough space to prove your point definitively. So don't try for that.
What should you try for instead? Move the reader, just a little.
Your mission, should you choose to accept this metaphor, is not to make the equivalent of a stirring speech that moves the masses. Rather, give it your best effort to convince those who actually take the time to read the column that your point of view is just a little bit more reasonable than they thought before they read the column.
If you accomplish that much, you have written a good op-ed.
Here are some tips for how to do that:
1. Get to the bloody point
The thesis doesn't have to be in the first sentence. But by the end of the first paragraph, the beginning of the second one, or generally as close to the top as possible, state what you are about.
2. Watch your sentences
Modern academic prose is not the model you should be following for op-eds. It is jargon heavy with lots of run-on sentences that are difficult to follow. Go light on the jargon and break up your sentences.
Wait, I can do that one better: Go light on the jargon. Break up your sentences.
3. Don't be too clever
Quotations, wordplay, anecdote: These things are all acceptable for op-eds, in moderation. If they're taking you too far from your point, cut them.
4. Don't get too technical
Again, you don't want to lose people. Too much technical explanation will shake them off fast. Bear in mind that you're demonstrating reasonableness, not solving a math problem.
5. When in doubt, report
The Wall Street Journal approaches op-eds with the outlook that opinion writing is better when it includes reporting. Reporting can help show that the battle of ideas is really about people, and how these notions will play out in countless individual lives.
Granted, reporting does take more work. Yet it can also make your own opinion writing efforts far more persuasive. Which is why you started writing that op-ed in the first place, right?
MORE: Student op-ed: Biden must unify us, 'repair nation's soul'; oh, by the way, Trump is evil
IMAGE: lOvE lOvE / Shutterstock.com
Like The College Fix on Facebook / Follow us on Twitter