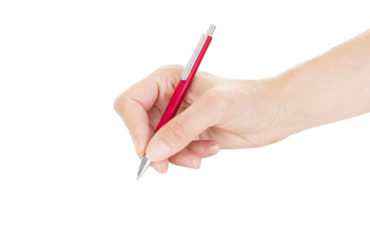 Professor was targeted by fellow instructor over her controversial essay
A professor of mathematics has garnered hundreds of signatures in support of her right to speak on academic issues, a sharp rebuke to hundreds of other professors who have targeted her and her university over an article she wrote criticizing "diversity statements" in higher education.
Last week The College Fix reported on the controversy surrounding Abigail Thompson, a University of California, Davis math professor (and chair of that school's mathematics department) who recently published an opinion essay for the journal of the American Mathematical Society, at which she is a vice president. Thompson argued that mandatory "diversity statements," in which applicants must affirm their past and present commitment to "diverse" educational practices, were inappropriate for the mathematics field; she called the use of them "a political test as a screen for job applicants."
Thompson's essay received negative pushback from her fellow academics, including Chad Topaz, a professor and mathematician at Williams College. Topaz publicly condemned Thompson's argument, calling it "dangerous." He also said he would advise his students "not to apply [to UC-Davis] for grad school," and that he would advise fellow academics "not to apply there for jobs."
Topaz was also an initial signatory to a letter that called Thompson's essay "ignorant…and dangerous," and claimed she "[spun] this issue with partisan wording." The signatories said the essay's publication "sen[t] a message to the profession about how diversity is viewed by those with power and responsibility in the AMS and a major university department." That letter had just over 600 signatures as of Dec. 10.
Professors respond with concern over 'attempts to intimidate'
In response to the letter castigating Thompson, a counter-petition has arisen in support of Thompson. That letter expresses concern over what the signatories call "attempts to intimidate a voice within our mathematical community."
"The reaction to the article has been swift and vehement. An article posted at the site QSIDE urges faculty to direct their students not to attend and not to apply for jobs at the University of California-Davis, where Prof. Thompson is chair of the math department. It recommends contacting the university to question whether Prof. Thompson is fit to be chair. And it recommends refusing to do work for the Notices of the American Mathematical Society for allowing this piece to be published," the letter reads, continuing:
Regardless of where anyone stands on the issue of whether diversity statements are a fair or effective means to further diversity aims, we should agree that this attempt to silence opinions is damaging to the profession. This is a direct attempt to destroy Prof. Thompson's career and to punish her department. It is an attempt to intimidate the AMS into publishing only articles that hew to a very specific point of view. If we allow ourselves to be intimidated into avoiding discussion of how best to achieve diversity, we undermine our attempts to achieve it.
That letter had 725 signatures attached to it as of yesterday evening, well over a hundred more than the letter critical of Thompson.
Reached via email, Colin Adams, a professor at Williams College and the author of the letter, declined to answer questions about the ongoing controversy, though he wrote that the letter has been signed by "8 past presidents of the American Mathematical Society, four Fields medalists (math equivalent of the Nobel prize) and numerous prominent members of the math community."
"That letter was a reaction to the attempts to intimidate members of the math community into silence by attacking them and attacking their department. It has been wonderful to see the overwhelming reaction against that," he said.
David Mumford, an emeritus professor at Harvard and Brown universities, said he "fully support[s] Prof. Thompson's common sense article and I find the over-the-top extreme reaction to it ridiculous and very sad."
"I believe it is part of the mission of all universities to encourage free speech, free expression of ideas, from all sides of all controversies, so long as this speech is respectful of conflicting views and not full of palpable lies, let alone threats. Although, in my career, I think I have always treated straight white males and their black/white, male/female/LBTGQ counterparts in identical ways, I realize that I probably do not meet the extreme requirements for being 'woke', nor would have scored well on the mandatory diversity statement. So be it," he said.
On the website QSide, Topaz is offering students "pro bono consulting on diversity statements."
"Are you a graduate student or postdoctoral fellow who is currently or will soon be on the academic job market in any field? Do you want assistance translating your ideas about equity/diversity/inclusion into a job application diversity statement? Or do you want feedback on a diversity statement that you have already written? Or are you finding it challenging to even begin the process of thinking about a diversity statement? QSide is here to help," the advertisement declares.
Recipients of the consultation will be chosen by lottery, Topaz added.
MORE: UC Davis professor under fire for opposing required 'diversity statements'
MORE: Universities require scholars pledge commitment to diversity
IMAGE: gwolters / Shutterstock.com
Like The College Fix on Facebook / Follow us on Twitter