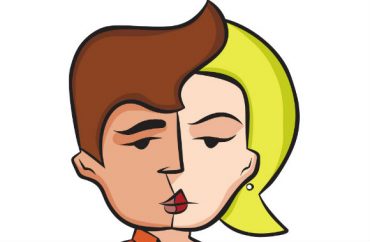 Citing "no tangible use" and "ideology rather than science," the Hungarian government announced that gender studies courses will no longer be taught at state universities.
Secretary of State of Hungary's Ministry of Human Resources Bence Rétvári compared the gender studies field to the study of Marxist-Leninism, according to a report in Heti Világgazdaság.
A Hungarian government spokesman told Breitbart the country's employers have "no demand for gender studies graduates."
The new rule won't affect many; only eleven students were admitted to the gender studies program at ELTE, and only two more at George Soros's CEU according to the Breitbart report.
"State universities operated from public funds must take these factors into consideration," [the spokesman] said, "since the purpose of these institutions of higher education is to meet genuine social and labour market needs."

Officials have been eying gender studies with some suspicion for a while. In 2017, Lőrinc Nacsa, the leader of the Christian Democrat (KDNP) youth wing, said that gender studies at ELTE are a wasteful luxury and counterproductive.

"We must raise awareness to the fact that these programs are doing nothing to lift up our nation. In fact, they are destroying the vvalues-centred mode of thinking that is still present in the countries of Central Europe," Mr. Nacsa wrote in a letter to the president of ELTE.
Pluralist notes co-chair of the human rights watchdog Hungarian Helsinki Committee criticized the decision, noting ELTE and CEU were given a mere 48 hours to offer comment on it.
The Pluralist report adds the government's move is "only the latest rejection of modern liberalism" by Hungarian Prime Minister Viktor Orban, who has "often been compared to President Donald Trump."
MORE: Women's, gender studies degrees have increased 300% since 1990
MORE: Colleges substitute Western greats with gender studies
IMAGE: Daren Woodward/Shutterstock.com
Like The College Fix on Facebook / Follow us on Twitter