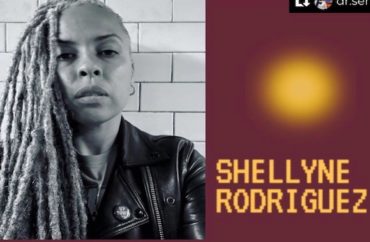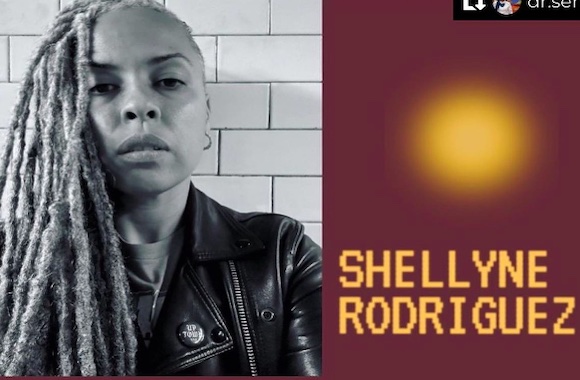 An adjunct professor at Hunter College trashed a Students for Life display table earlier this month, yelling at the students manning the table that it was "f***ing propaganda" and was "triggering" to her students.
As noted by LifeNews.com, Shellyne Rodríguez (pictured), an art instructor at Hunter and "writer and community organizer" according to her website, screamed at the students "You're not educating s— […] This is f—ing propaganda. What are you going to do, like, anti-trans next?"
She continued: "This is b——-. This is violent. You're triggering my students."
When the male student at the table told Rodríguez he was "sorry" about the (alleged) triggering, Rodríguez screamed at him "No you're not — because you can't even have a f—ing baby. So you don't even know what that is. Get this sh** the f*** out of here."
In an Instagram post, the group CUNY For Abortion Rights said Rodríguez was "justified" in her actions, that she "constructively critiqued" the students' exhibit and "correctly assessed the damage" the exhibit was doing to Hunter College's "learning environment."
PROFESSOR GONE WILD: Pro-abortion professor Shellyne Rodriquez curses at pro-life students and vandalizes table at Hunter College. pic.twitter.com/QNspuXB4KK

— Students for Life of America (@StudentsforLife) May 17, 2023
CUNY For Abortion Rights claimed those in Students for Life were "propagating dangerous propaganda" because they included "inaccurate depictions" of abortions from "unscientific sources" and used a plastic fetus which described "its" experience in the first person.
MORE: Adjunct screeches while being arrested for unplugging pro-life display
Such "disinformation should never be allowed to take root at our college," it added.
CUNY for Abortion Rights also said that Rodríguez had to meet with Hunter College's provost on May 12 "presumably in retaliation" for her actions, but noted she has the "full support" of the group along with that of others such as the Palestine Solidarity Alliance.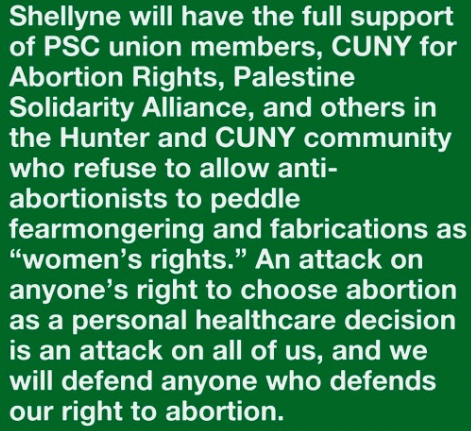 Rodríguez's work "engages with the emotive devices of the Baroque, and pairs itself with hip hop culture to sample and remix its machinations in order to depict the contemporary conditions of despair and alienation or perseverance and subversion of power," according to her website.
Rodríguez also was one of the original signatories to a petition demanding that an already dismantled statue of Teddy Roosevelt not be moved to a North Dakota-based foundation dedicated to the former president — because such would "only compound the harms stemming from the statue's racist message." In addition, Roosevelt's presidential library sits on "the ancestral lands" of several Native American tribes.
MORE: Yale columnist shares anger at 'polite' and calm pro-life peers
IMAGES: artbysemente_visual/Facebook screencap; CUNY for Abortion Rights/Instagram
Like The College Fix on Facebook / Follow us on Twitter