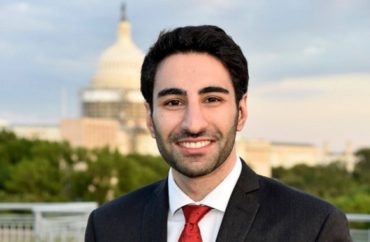 OPINION: When I stepped off the plane on American soil I felt something I'd never felt before — hope and freedom
I was born and raised in Iran, but feel my soul was manufactured in the United States. I felt like an American before I ever stepped foot in this country.
In 2009, millions of Iranians marched on the streets to express their political grievances. I was among them. My parents had been political prisoners in Iran. They tortured my father. They took everything from us. So I fought back, but my political activism got me expelled from college.
My parents and I knew I had to leave Iran to have any chance at a life. When I stepped off the plane on American soil I felt something I'd never felt before: hope and freedom.
I hear that I'm living through one of the darkest moments in American history, that everything is terrible, that it's the worst time to be an immigrant, that freedom of speech is under assault, that the era of prosperity is over. These are the themes, I'm told, that defined the 2010s. I disagree.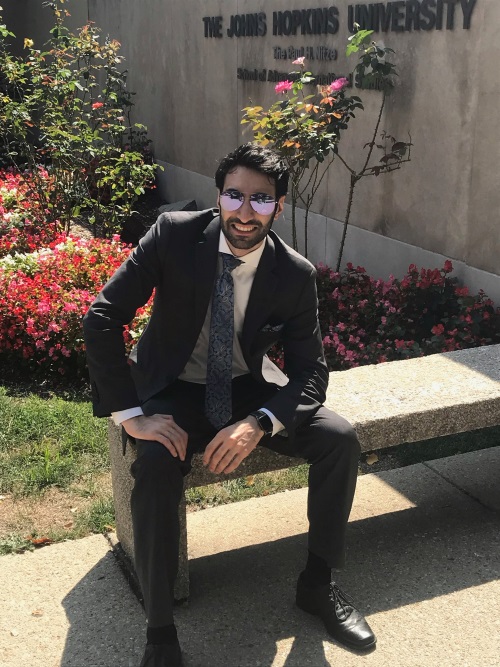 Today I am a graduate student at Johns Hopkins University's School of Advanced International Studies. I also seek political asylum in the United States.
We have a strange and contrarian national identity. Our cultural values and shared history are not results of accidents of history as much as they are the conclusions of thousands of years of political philosophizing. This allows for outsiders like me to become insiders.
What I find in Americans are a people who, no matter their political views or immigration policy preferences, welcome me.
My political activism in conservative circles and political campaigning for Republican candidates has taken me to places like Show Low, Ariz., a super-MAGA territory. Yet nobody seemed to mind my brown skin or accented English. I love liberty, and I love America — so they accepted me as an American. Nobody minded that a foreigner was campaigning for a Congressional candidate in America. It has never mattered that I'm still not a citizen.
And I do love America. After my ban from academia in Iran, I came to America and enrolled at Arizona State University. I am a political conservative, and I knew of all the stories of the mistreatment of conservative students in American universities, faculty biases, and censorship of speech. But I had self-censored myself for 22 years in Iran. I was not going to do it anymore, even if it would cost me in grades. It did not.
I was the most forceful voice in every class. Not only was I not banned, but A grades came one after another. When I didn't get an A, it was my own shortcomings and not the professors' bias that caused it. They cared that I was respectful in class, and they loved the intellectual diversity that I brought to their classrooms. I sailed through college and ended up at the Strategic Studies Department at Johns Hopkins University's School of Advanced International Studies, the most elite graduate program in the field of international relations. The first day that I entered the program I had dreamed of participating in for years, I thought to myself that the country whose blood and soil I was of had banned me from academia altogether, only for my adopted and adoptive home to present me with this prize.
That's when I began writing, and through writing, I began making a decent income. I've criticized all sides of the political spectrum in that time, yes — even Republicans. That I have not been deported or thrown into prison might seem very standard to the average American, but it is astonishing to my parents inside Iran, and even to me.
A frequent caricature presented when it comes to the last decade is that in America nobody could earn a living, nobody could succeed on merit anymore, that was the worst time to be an immigrant.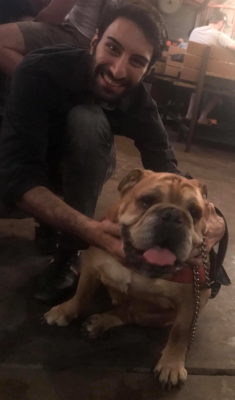 My life proves all of that wrong. I immigrated to America at the age of 24 with no resumé, a college admission, and two suitcases. Six years later, I have angered everybody on all sides of politics inside and outside the academia, yet remain accepted and welcomed. (Pictured: Khatiri and his dog, Meatball).
Our political dysfunction's result has been continuing budget resolutions and growing debt — as opposed to 1,000 dead protestors over a week — as was the case in Iran two months ago, or concentration camps for our citizens, as is the case for China's Muslim citizens.
Here's a headline: Two Americans went to happy hour, chatted about the week they had, and laughed a lot. One was Republican, the other Democrat, but politics didn't come up.
This is the political story we never read, but it is the one that happens most often.
Americans are right to be happy that the previous decade is over and hope for a better one. But that's the American mantra: The best has yet to come. We can only get better.
But we should always remember that, if we feel miserable, it is because we compare our present to our past, it is because we set our standards higher than any other country's. If the 2010s was the worst America could do, it's a pretty damn good country.
Shay Khatiri is a MA candidate and Ambassador Andreas Baum Fellow, Strategic Studies Department, Johns Hopkins University, The Paul H. Nitze School of Advanced International Studies.
MORE: Professors instructed not to say 'America is the land of opportunity'
Like The College Fix on Facebook / Follow us on Twitter