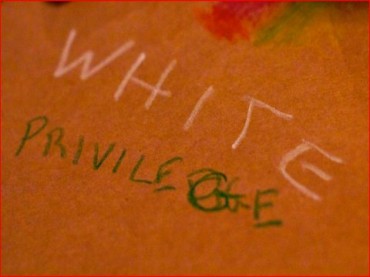 David Pook is an English teacher at the elite Derryfield School, a pricey private institution in New Hampshire that is 91% white. He says he felt obliged to assist in writing the national Common Core Standards because he's — wait for it! — white and male:
"The reason why I helped write the standards and the reason why I am here today is that as a white male in society I am given a lot of privilege that I didn't earn," Pook said, earning some hisses and boos. "I think it's really important that all kids get an equal opportunity to learn how to read," he explained.
Pook apparently didn't see fit to explain exactly how the "privilege" of being white means you will automatically have caring parents who will read to (and with) you. If reading and other academic successes are the metric by which we should measure "privilege" (or guilt), then it stands to reason more Asians and Asian-Americans should be getting involved in the adoption of Common Core. After all, it is that demographic which is routinely the most academically accomplished.
Pook also didn't say why, if he's so concerned about the equal opportunity to read, he chooses to teach at a school with very little diversity and is affordable only to a select few (it costs $28,535 per year). He also failed to note that his school does not use the Common Core Standards because it considers them inferior.
Like The College Fix on Facebook / Follow us on Twitter
UPPER IMAGE: Joselito Tagarao/Flickr