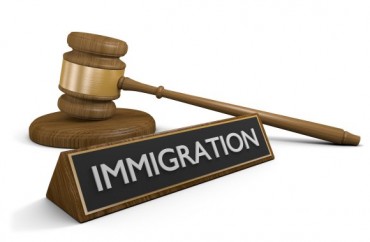 Undocumented students will still be allowed to pay in-state rate
The University of California Board of Regents voted this month to increase tuition for out-of-state students by 3.5 percent, a hike that translates to almost $1,000 in additional tuition.
One group of students who will be unaffected by the out-of-state hike, however: Illegal immigrants, who retain California residency even as they remain in the country illegally.
The vote to raise out-of-state tuition was held at a Board of Regents meeting earlier this month on Wednesday, Mar. 14. The measure, which was passed by an overwhelming majority of 12-3, came a few months after the board "postponed a vote to increase base tuition, which both resident and non-resident students are subject to," the student newspaper The Bottom Line reported.
That vote will be held in May, according to The Line. The board "promised to rescind the increase if they managed to successfully lobby the Legislature for more money," according to The LA Times. UC Regent Chair George Kieffer justified the tuition hike by stating that "core funds have not kept pace with increased enrollment" and that "UC now has 31 percent less available funding per student than it had in 2000."
Though rates will go up for out-of-state students, The College Fix has learned that undocumented students, who are here in the country illegally, will still be permitted  to pay in-state tuition.
Asked whether illegal immigrant students would be subject to the rate increase, university spokeswoman Clair Doan told The College Fix via email: "UC does not ask its students nor applicants for their immigration status. California residents pay in-state tuition, and they are required to show proof of residence."
"All students — regardless of immigration status — are subject to the same tuition and fee structures, based on their residency status," she added.
The residency status of illegal immigrants in California is a matter of state law. California Assembly Bill 540 states that undocumented students who attend high school in California for at least three years, graduate with a California high school diploma or the equivalent of such, and meet select other requirements, are eligible for in-state tuition.
The Board of Regents' upcoming vote in May would apply a rate hike to all students, both in- and out-of-state. The proposed increase would amount to $348.
Many universities in recent years have shown favorable treatment toward undocumented students. Several schools and states allow illegal immigrants to pay in-state tuition rates; some, like Smith College, even offer scholarships that are exclusive to undocumented applicants.
The University of California last year placed a cap on out-of-state students permitted to attend the university, but illegal immigrant students were excluded from that policy, as well.
"The nonresident undergraduate enrollment percentages…do not pertain to undocumented students," Doan told The Fix at the time.
She told The Fix that there were probably around 3,700 illegal immigrant students in the UC system, though the university does not actually inquire about immigration status during the application process.
MORE: Student government gives free rides to illegal immigrants, makes other students pay for it
MORE: College holds 'summit' for illegal immigrant students
IMAGE: Shutterstock.com
Like The College Fix on Facebook / Follow us on Twitter