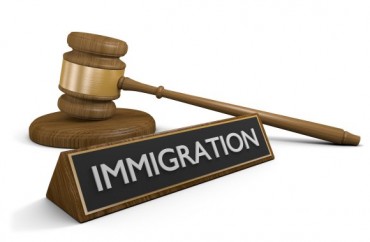 University system will judge in-state eligibility of undocumented students based on 'residency criteria' for legal residents
Adding to the numerous advantages illegal immigrants already receive at colleges across the country, undocumented students in Maine are now eligible for in-state tuition at the University of Maine.
The University of Maine announced the change last week, declaring that qualified students under the DACA program will be allowed to pay the same rate as legal Maine residents, according to The Bangor Daily News.
The University of Maine system will determine in-state tuition eligibility for illegal immigrants "based on the same residency criteria and circumstances used for citizens," according to the News.
Maine becomes the 21st state to offer in-state tuition to students in the country illegally. Numerous private schools, most recently Smith College, offer financial aid to illegal immigrants as well.
[University of Maine student Fernando] Martinez, whose family fled El Salvador when he was four years old, has lived in Portland nearly all his life and was among the first DACA recipients to pay the in-state rate at USM. The more than $12,000-a-year difference between the in- and out-of-state tuition has been especially important because he can't get state or federal college loans due to his immigration status, Martinez said. And he was elated that other people like him will have the same opportunity.

"This is such a great thing," he said. "It only makes sense … there are so many kids who would love to get this."

Since the program's creation in 2013, 429 undocumented immigrants in Mainehave received temporary social security numbers, work permits and protection from deportation under DACA. Last school year, of the roughly 29,000 students in the University of Maine System's seven schools, there were 13 students throughout the who had chosen to disclose their DACA status, according Demeritt.

The schools do not consider immigration status in making admissions decisions but do ask for the information, which is relevant to determining a student's eligibility for different types of financial aid, according to university policies.Non-U.S. citizens are generally not eligible for federal financial aid.

Federal law protects the privacy of student information and there is no requirement for the schools to share immigration information with federal or state agencies, said Nancy Griffin, USM's vice president for enrollment management and student affairs.
(h/t Breitbart)
MORE: Illegal immigrants at Columbia demand counselors, sensitivity training
MORE: Tennessee legislators nix in-state tuition for undocumented students
Like The College Fix on Facebook / Follow us on Twitter
IMAGE: Shutterstock