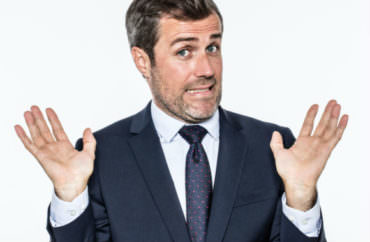 State regulator apologized for 'tone' of comments
Several days after Illinois regulators opened an investigation into University of Illinois physician Jeremy Henrichs, an attorney for the Land of Lincoln apologized for the "tone" of manner of the inquiry.
Henrichs opposed a mask mandate in his position as a school board member.
Someone filed a complaint against Henrichs which led to a state inquiry into his position on masking kids. Democratic Governor J.B. Pritzker has ordered all schools to require kids to wear masks.
"The initial response to your inquiry requested information that the Department does not need," Dina Martin, an attorney with the Illinois Department of Professional and Financial Regulation, said in a letter to Henrichs' legal counsel.
The department had originally asked for "a detailed statement on your opinion about masks, and whether you support and will enforce a mask mandate based on your elected position as a school board member."
"I sincerely apologize for the tone and content of those communications," Martin said in her August 19 letter, obtained by Just the News.
Martin said that her office's policy is to investigate all filed complaints.
"As you can understand, not every complaint requires a detailed investigation or action; however, that determination cannot be made at the time of the initial filing," Martin said. "We do not need any information from your client at this point."
An August 20 letter from Henrichs' attorney included an acceptance of the apology and an additional statement that the complaint will be dropped in the coming weeks.
"He also wants his numerous family, friends, and the countless strangers who have come to his defense in the last week, to know just how much he genuinely appreciates their love and support," Henrichs said through this counsel.
MORE: Masks benefit men older than 89 years-old, few others
IMAGE: Studio Grand Ouest/Shutterstock
Like The College Fix on Facebook / Follow us on Twitter