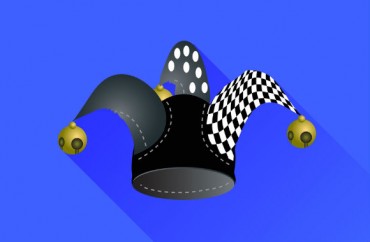 That is, if they attend a public institution.
The city of Peoria is shelling out $125,000 to settle a federal lawsuit by a man whom the mayor had arrested – and his house raided – for running a parody Twitter account of the mayor, tech news site Ars Technica reported.
Twitter suspended the account @peoriamayor, most likely for "impersonating other accounts," but not before prankster Jon Daniel tweeted out such gems (in the guise of Mayor Jim Ardis) as "Who stole my crackpipe?"
As a condition of the settlement, negotiated by Daniel's attorneys at the Illinois ACLU, the city agreed to distribute a "False Personation Statute Directive" to all Peoria police officers, making clear that "state law criminalizing impersonation of a public official does not include parody and satire," the state ACLU said:
Specifically, the directive notes that "The First Amendment protects many forms of online speech, including Parody and Satire when the parody or satire is reasonably perceived."
The city maintains it was just following the letter of the law in arresting Daniel.
What does this have to do with students in Illinois?
They like to mock and parody authority figures, of course. (One of my fellow alumni set up an early parody blog of our college president that, thankfully, he was cool with.)
High school and college officials don't necessarily appreciate the jokey attention, and in Illinois they could credibly claim (until now) that these accounts were impersonation prohibited by state law.
While the settlement only applies to the city of Peoria, a clever prankster could cite it if she gets a threatening letter from the Office of the President at, say, Chicago State University (whose administration is already being sued on First Amendment grounds for trying to silence faculty critics).
Any Illinois public official, in theory, is now without legal recourse if someone sets up a fake account that is "reasonably perceived" as satire or parody. And they'd be inviting litigation if they punish a student even for a code-of-conduct violation.
Now let's see if Illinois's next generation is up to the challenge!
Read the story and settlement.
Like The College Fix on Facebook / Follow us on Twitter
IMAGE: Shutterstock
Like The College Fix on Facebook / Follow us on Twitter