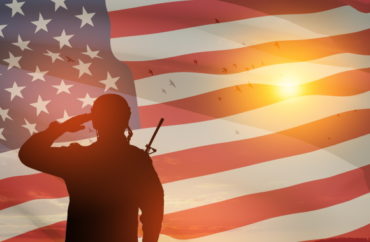 Fathers. Sons. Husbands. Brothers.
Soldiers. Sailors. Airmen. Marines.
To those who have given their lives in defense of our freedom and democracy — both male and female, at home or abroad, in peace time or at war — we here at The College Fix thank you.
To those who have lost a loved one, we thank you, too.
The sacrifice is counted in tears, in missed milestones, in moments in time that will never be experienced. We can never know that pain, we can only be eternally grateful.
Their blood was not spilled in vain. We will continue to fight for our constitutional freedoms and all they stand for, against tyranny, against evil.
On this Memorial Day, we salute you.
IMAGE: Hamara / Shutterstock
Like The College Fix on Facebook / Follow us on Twitter