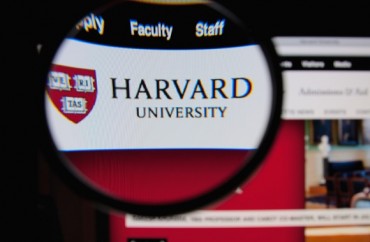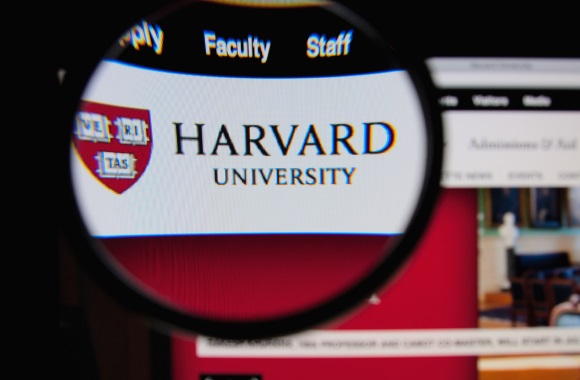 Ever wonder what the head of a university "Presidential Task Force for Inclusion and Belonging" does? Stuff like this: Changing the lyrics of an almost two-century old anthem.
Government professor Danielle S. Allen, the co-chair of just such a task force at Harvard, announced plans to alter the final line of the school's 181-year-old alma mater "Fair Harvard" at a three-hour(!) event this past Wednesday, according to the Harvard Crimson.
The "offensive" lyric reads "Till the stock of the Puritans die."
But that's not all. Allen's group is "launching a second competition for 'a new musical variant' of the alma mater that could be performed as electronic, hip hop, or spoken word music."
"The inspiration is 'Hamilton.' The point is to use your imagination," the group's website says.
Such a variant would not displace the original; it would, however, serve as an "endorsed alternative."
Also at Wednesday's event, the "Afternoon of Engagement on Inclusion and Belonging" featured remarks from Faust, stories from Harvard affiliates, and collaborative exercises designed to inform the task force's future discussions.

In her welcoming remarks, Faust shared a story about receiving letters from young girls around the world after she became the University's first female president.

"Diversity, inclusion, and belonging are fundamental to our missions and to our identity and essential for creating a better university, and the responsibility for that is one shared by students, faculty, and staff," she said.

Individuals from across the University then took to the stage to discuss their personal experiences with "belonging." …

For the latter part of the afternoon, attendees formed small groups to discuss prompts such as "share an experience where you or someone you know felt that they didn't belong at Harvard" and "how can we bring Harvard closer to our aspirations?" Each group designated a "scribe" to take notes to submit to the task force's website.
One of these "experiences" was that of Eden H. Girma, who related how she and other protesters wanted to observe 90 seconds of silence for "black men killed by police" … during the Primal Scream, the "biannual naked run around Harvard Yard before the first day of finals."
"Thinking back to that experience, with all of the emotions that I had, I can only see at the moment, that seems so clear to me, seeing two Harvards. One, a student body that felt so intrinsically implicated in the violence that was happening in the world, and another that seemed so blind to that," Girma said.
"Intrinsically implicated," eh? This brings to mind King's comments to Taylor in the classic Platoon: "What we got here is a crusader […] You gotta be rich in the first place to think like that."
The alternative lyric and "music variant submissions" winners will be announced next spring.
MORE: Don't offend anybody! Protesters at Harvard break school rules, campus cops do nothing
MORE: 'Harvard Crimson' blasts students for taking down 'hurtful' Trump parody video
Like The College Fix on Facebook / Follow us on Twitter
IMAGE: Shutterstock