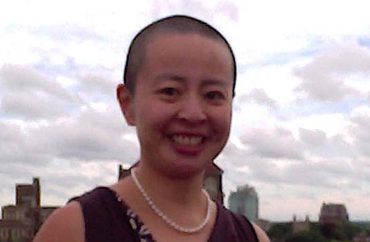 An Indiana University gender studies professor recently advised folks not to "assign individual blame" to a white woman who allegedly had racial motivations for attacking an Asian student in January.
For Cynthia Wu (pictured), the university and the town of Bloomington share culpability for the crime. First, because IU doesn't have enough on-campus housing for all of its students, and second because the town then prices out permanent residents with the (high) rent it charges students.
"Many have been displaced to one of the less expensive suburbs, which has driven up costs of living there, too," Wu writes in an Indiana Daily Student op-ed. "The city's unhoused population has increased."
Further, Wu claims the university "is not known" as a particularly good employer as food service and custodial workers "are underpaid and overworked."
These conditions have created enormous resentment that has rightfully been directed at the university. Anyone who has studied the past knows that in times of desperation, the powder keg of resentment finds a scapegoat. There is a long history, stretching back almost 200 years, of people of Asian descent among others serving this role in the U.S. …

I urge IU and all institutions of higher education with strained town relations to look inwards. I urge school officials to rectify their past and present actions that have made where we learn and work unsafe and unjust. We can begin by breaking ground on new dormitories. We can compensate workers with a thriving wage.
While Wu says she "in no way excuses" the actions of the assailant, 56-year-old Bloomington resident Billie Davis, people "need to caution against" blaming her in isolation.
Although initial reports said Davis' attack had racist intent, her attorney Kyle Dugger said people who know her indicated she had no history of "racist attitudes." Dugger said his client did have issues with "severe mental illness" for some time and added he had requested a (mental) competency hearing for Davis.
The hearing would not take place for about three-to-six months.
According to her faculty page, Wu's research deals with "how racialized masculinities are produced through investments in physical or psychosocial difference, queerness, and non-normative affiliations." She's currently working on a book about the "racial logics of copper as raw material, commodity, currency, element, toxin, symbol, object, and thing."
MORE: Professor claims affordable housing for black residents proof of 'systemic racism'
IMAGE: Indiana University screencap
Like The College Fix on Facebook / Follow us on Twitter