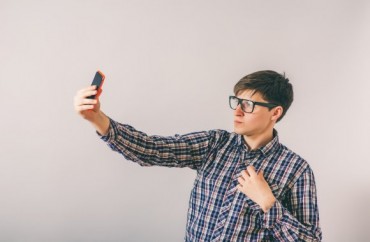 Eve Bottando's course "Mass Communications and Culture" at Indiana University Northwest this fall will be all about the "selfie."
"People think selfies aren't worthy of nuanced conversations, and they are," Bottando says. "It's an excellent teaching moment."
The course will examine the latest research on selfies (people are actually engaged in such research?) and will "discuss when is an appropriate time to take a selfie."
You can get a whole semester out of that?
The Indiana university isn't the only school finding academic value in the study of selfies. The University of Southern California looked at selfies as an expression of gender, race and sexuality in the 21st century as the topic of its freshman introduction to writing course last semester.

"Scholars are examining selfies because they are one of those cultural artifacts that have this delicious ironic energy around them," USC Associate Professor Mark Marino tells USC News. "They've been trivialized by lots of people — which is another sign that it's probably worth taking a look at them from a cultural studies point of view."

"When we look at selfies, we're also looking at the beginning of the 21st century," Marino added. "The cultural moment of the selfie will pass and become something that's iconic of our age, the same way that photographic self-portraits or painting self-portraits or religious journals were the selfies of their moment."
"Finding academic value," huh?
Like The College Fix on Facebook / Follow us on Twitter
IMAGE: Shutterstock