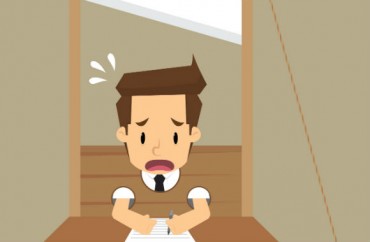 Law Prof. Glenn Reynolds of Instapundit blogging fame won't be disciplined for writing "Run them down" in a retweet about Charlotte rioters surrounding and looting drivers in their cars, the University of Tennessee-Knoxville law school said Tuesday.
The school opened an investigation into the conservative pundit and author after receiving complaints that Reynolds was inciting violence, and Twitter briefly suspended his account until Reynolds agreed to delete the tweet.
Dean Melanie Wilson said her investigation "included an examination of the facts, policies in the university's Faculty Handbook, and the law":
I discussed the situation with Professor Reynolds, university leadership, and General Counsel. I also sought feedback from College of Law students, staff, faculty, the Alumni Council and Dean's Circle, and other UT Law alumni. As a lawyer and a law school dean, I know that gathering information and upholding the principles of due process are absolutely necessary in a situation like this.

In short, no disciplinary action will be taken against Professor Reynolds. The tweet was an exercise of his First Amendment rights. Nevertheless, the tweet offended many members of our community and beyond, and I understand the hurt and frustration they feel.
MORE: 'Run them down' tweet draws university investigation
Reynolds himself apologized in an email to the law school community, saying he was not "careful and precise in my language" and that his intent was to exhort drivers to not stop their vehicles when they "feel their lives are in danger from a violent mob":
I remember Reginald Denny, a truck driver who was beaten nearly to death by a mob during the 1992 Los Angeles riots. My tweet should have said, "Keep driving," or "Don't stop." I was upset, and it was a bad tweet.
@instapundit Wow seemed like a lot for a college of law to consider and decide. Rather scary it took them this long to figure the obvious.

— Creamy Giblets (@CreamyGiblets) September 27, 2016
That pesky First Amendment. https://t.co/Hq8tqNeB1x

— Jack Shafer (@jackshafer) September 27, 2016
The Foundation for Individual Rights in Education noted that UT is a "green light" school in its speech-code rating system, meaning its policies "nominally protect free speech":
In the social media age, when expression on highly controversial topics is expected to be quick and is often character-limited, universities and other institutions need more than ever to apply First Amendment principles to both faculty and students in a consistent and just fashion.
Disciplining Reynolds could have threatened that rating, though opening an investigation at all – in response to a tweet whose meaning is clear in context – could make that green-light rating seem hollow, as it will likely chill future speech by faculty.
UT has been quicker to say that blatantly anti-Semitic and threatening posts by Muslim students and recent graduates were protected as free speech.
Read Wilson's statement and Reynolds' email. Read our original report to see photos and video of what was happening in Charlotte the night of Reynolds' tweet.
MORE: Student summoned to dean's office for Facebook posts
MORE: Denounce anti-Semitic posts or we'll threaten your funding
Like The College Fix on Facebook / Follow us on Twitter
IMAGE: Doppelganger4/Shutterstock