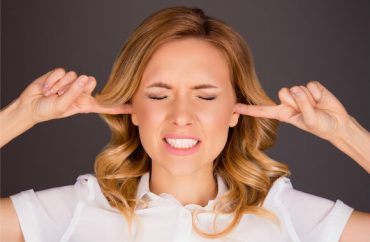 Inconvenient facts: Reporter omits speakers hosted by Freedom Project
Thomas Cushman told The College Fix last year that he created the Freedom Project at Wellesley College to bring speakers to campus who might not otherwise be heard, including the contrarian liberal Laura Kipnis of Northwestern University.
A year later, the voices of intolerance at the well-heeled women's college have driven out the tenured sociology professor.
The Boston Globe reports that "outraged alumnae" badgered the feckless administration until it apparently agreed to gut Cushman's project, pledging to leave in place only its "scholars at risk" initiative, which hosts visiting scholars who have been threatened by authoritarian rulers.
Wellesley's statement to the Globe (unsurprisingly omitted from its news page) suggests it's responding to the far-left campus consensus that wants to obliterate Cushman's efforts to bring viewpoint diversity:
For some time, we have been considering how the College might build on this initiative to more effectively include—and better engage—all voices across campus.
As if radical leftism isn't already the domineering view on campus, as exemplified by Wellesley's "equity" commission recommending that it get veto power over invited speakers after Cushman invited Kipnis.
Cushman is getting support on Twitter today. He accused Globe reporter Annie Linskey of ignoring facts that were inconvenient to her narrative. True to form, Linskey didn't bother naming anyone who spoke at the Freedom Project's invitation. Here's the list, which is far more diverse than the typical college speaker series.
MORE: Wellesley anti-rape activists 'shut down' Laura Kipnis
Thanks for speaking out, Kim. I'm at the point where I plan to sit down today and write up a public response to all these allegations. Folks are going to be disappointed that the reality is so mundane.

— Josh McCabe (@JoshuaTMcCabe) March 28, 2018
This is disgraceful. "Conservative Speakers"? Like @AliceDreger and @laurakipnis? Come on, @Wellesley. The @WellesleyFP was a jewel. https://t.co/QXfl4wBkce

— Christine Ravold (@ChristineRavold) March 28, 2018
Thanks, Kim. I told the reporter that liberals outnumber conservatives in our 40 speakers over the years, but she ignored it. No evidence whatsoever that the Koch grant ( approved by Wellesley president) was used in ways that the foundation controlled. Evidence no longer matters. https://t.co/oBIsJWdHFo

— Thomas Cushman (@thomas_cushman) March 28, 2018
The Wellesley community's jihad against viewpoint diversity was prompted by the Globe's conspiracy-tinged February report on the Freedom Project receiving funding from the Charles Koch Foundation* and its donors, as well as presentations by the project's student fellows at a Koch winter retreat.
The education scholar and alumna Diane Ravitch told the Globe she pressured Wellesley not to accept Koch-related money because supporting viewpoint diversity would be an "embarrassment" to the college:
By mid-March, [President Paula] Johnson, along with provost and dean of the college Andy Shennan, issued a statement detailing a process for overhauling the Wellesley Freedom Project.

The college also plans to launch a task force on "Speech and Inclusion" that will offer recommendations on "broadening the opportunities to start conversations" on campus, according to the message.
MORE: Wellesley 'equity' commission wants veto power over speakers
A college spokesperson claims Cushman chose to step down and asked to leave campus for a year, without answering how the administration's stated plan to gut his project might have affected his decision.
A Fix email to Cushman's Wellesley address returned an automated message that he will "be away from Wellesley College and will not have email access until  April 2, 2017 [sic]."
UnKoch My Campus accuses Koch philanthropic efforts of attaching ideological strings to university-directed money, such as a Florida State University donation that set up a free-enterprise center. It told the Globe:
"We're noticing a sharp increase in students and faculty who are concerned about these programs, and who feel the urgent need to learn more about them," said Ralph Wilson, the cofounder of UnKoch My Campus, a group that seeks to uncover Koch funding at colleges and universities.
Those anti-Koch activists ignore the ideological strings tied to multiple leftist programs at FSU, however.
A Koch Foundation spokesperson told the Globe it looks "forward to learning more as the [Freedom] project evolves," but didn't say whether it would keep funding it.
Read the Globe article and the original article that sparked alumnae fury.
MORE: UnKoch My Campus is fine with liberal strings attached to programs
IMAGE: Roman Samborskyi/Shutterstock
Like The College Fix on Facebook / Follow us on Twitter