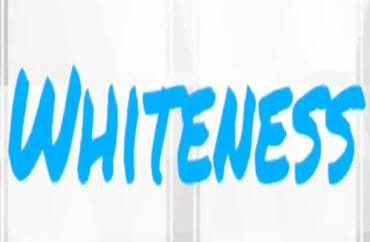 The professor who coined the term "white fragility" has a book out titled "White Fragility: Why It's So Hard for White People to Talk About Racism," and a Seattle Times reporter fills us in on how she became racially "woke" after reading it.
The Times's Nicole Brodeur discusses her awakening while interviewing Robin DiAngelo, now a professor of multicultural education at Westfield State University.
One of the first steps in becoming a racially enlightened Caucasian, Brodeur says, is letting go of the notion of color-blindness. That's because saying you don't see color is "completely insulting," according to DiAngelo. "Human beings aren't purple or polka-dotted, and we should see color."
Brodeur says DiAngelo made her realize that her "biases began when [she] was born white."
"I was raised with a privilege that I never earned," Brodeur writes, "but that came from biological fate, and generations of oppression and segregation — some forced, and some inherent. It is my responsibility to deconstruct those biases."
Indeed, DiAngelo says Caucasians are "raised not to understand" what being white means. "[A]nd it's not a benign or innocent lack of understanding. It is a willful refusal to know or to understand."
This unwillingness evolves into irrationality as whites' "racial stress becomes intolerable."
DiAngelo's book features a forward by Georgetown University's Michael Eric Dyson in which he writes DiAngelo's work is "… a bracing call to white folk everywhere to see their whiteness for what it is and to seize the opportunity to make things better now."
Indeed, since the election of Donald Trump, people have been emboldened and validated in their racism.

"It has been given more permission," DiAngelo said. "I think a lot of the eruption of racism is the umbrage people took at not being able to express it openly."

DiAngelo knows of 12 book groups in Seattle reading her last book, "What Does It Mean to Be White? Developing White Racial Literacy." She appreciates that, it's definitely progress. But she has a question: "How will people of color know you read my book?"

"Niceness is not courageous," DiAngelo said. "Niceness will not get racism on the table. It takes breaking with white solidarity, and resisting the forces of white fragility."

So, white people, we need to check ourselves. Stop defending ourselves. Only then will we learn.
DiAngelo's reach in academia is fairly widespread; her work was featured in a "White Privilege Resource Guide" at the University of San Francisco, a course at Sam Houston State University titled "Understanding Whiteness: Historic and Contemporary Viewpoints on Privilege," and a Duke University workshop dubbed "Confronting White Fragility."
MORE: Inventor of 'white fragility': Whites must stop becoming teachers
MORE: 'Distinguished scholar' lectures crowd on whites' 'racial illiteracy'
IMAGE: YouTube
Like The College Fix on Facebook / Follow us on Twitter