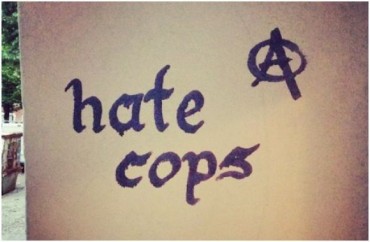 The Mercer County (New Jersey) Prosecutor's Office has released the results of its preliminary investigation into the arrest of Princeton's Imani Perry, and found that there was no wrongdoing on the part of officers.
According to First Assistant Prosecutor Doris Galuchie, "following Perry's allegations of mistreatment, an internal affairs investigation reviewed all video evidence, police reports and court documents related to the case."
"Based upon that review, the officer's conduct is to be commended, not criticized," she said.
"It is imperative to note that everything Perry claimed before the video came out is simply not true," Galuchie said, "What happened to her had nothing to do with her race and everything to do with her driving 20 or more miles over the speed limit while her license was suspended and she had warrants out for her arrest."
RELATED: VIDEO: Police dashcam quashes Princeton prof's claim of racist treatment
Galuchie noted that Perry had cancelled a meeting with the Mercer County Prosecutor's Office last week, noting that she indicated wishes to reschedule the meeting. Perry must present her narrative in order for the investigation to continue, according to Galuchie.

"Unless Perry comes forward with additional evidence, the case will be closed by a finding exonerating the officer," Galuchie noted.

She added that a detective from the Mercer County Prosecutor's Office will reach out to Perry this Tuesday. If Perry does not respond to the office before the end of the week, the case will be closed, according to Galuchie.
In a message shared on social media February 12, Dr. Perry claimed that the intention of her tweets regarding the incident were "to point out that municipalities should not be generating revenue by using the Police power to arrest and that police practices in the United States is racially discriminatory."
Has she ever thought of contacting local and state representatives about this? After all, they're the ones who make the laws — the police just do what the laws and regulations state.
Further, Perry's situation reached the pages of The Yale Daily News ("Alum decries police mistreatment"), as she is an alumna of the college.
Unfortunately, writer Jon Victor either wasn't aware of current events at press time, or he thought it his job to help make Perry's case.
For instance, he mentions the Princeton PD dashcam video, but instead of pointing out its exculpatory nature, he notes it proves that police refused to allow Perry to make a phone call or text prior to arrival at the police station (something they were under no obligation to do).
He also provides the opinions of those not affiliated with the case, including College Dean Jonathan Holloway, to assert that the arrest was somehow improper.
Read the full Princetonian and Yale Daily News articles.
RELATED: Princeton professor arrested for outstanding warrant; blames racism
Like The College Fix on Facebook / Follow us on Twitter
IMAGE: Daniel Kuhn/Flickr