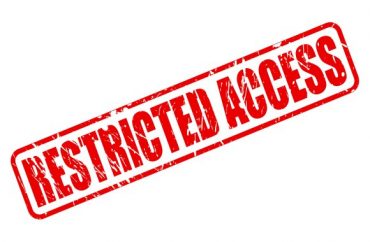 Not a 'science and math geek,' either
The Asian American Coalition for Education continues lobbing regulatory grenades at the Department of Education for alleged discrimination against Asian-American students in elite college admissions.
The latest complaint concerns the son of the group's president, Yukong Zhao, who was rejected by three Ivy League schools despite racking up an impressive list of accomplishments that do not peg him as an "Asian math and science geek."
Hubert Zhao not only received a National Merit Scholarship, but served as president of both science and debate teams, went to the world championships of a robotics competition twice and spent "numerous hours" volunteering at a hospital and other organizations:
And yet, he was rejected as just another holistically excellent Asian American applicant when he applied to Ivy League schools.

MORE: Yale, Brown, Dartmouth targeted by discrimination complaints

It is worth pointing out, in his high school of 700 graduating students, only Hubert and another Indian-American student qualified as National Merit Semifinalists. However, neither of them was accepted by any of America's top 20 ranked universities. Other students from different racial groups in his high school, with objectively and often significantly lower academic and extracurricular credentials, were admitted by some of these top 20 universities.
This is further evidence of "widespread and systematic illegal discrimination" against Asian Americans, says the letter to Office for Civil Rights chief Catherine Lhamon. It also theorizes that Hubert was the collateral damage from his father's high-profile campaign against the Ivies. (Though the complaint says Hubert applied to three Ivies, only Columbia and Cornell are named in the complaint.)
Asian-American parents are tired of their children being treated "as second class citizens who are less 'diverse' solely because of their race," says the letter: "Asian American communities demand an answer!"
MORE: Harvard is discriminating against Asian applicants
MORE: Asian students: We're not fountains of money
Like The College Fix on Facebook / Follow us on Twitter
IMAGES: Shutterstock, Frank Leslie's illustrated newspaper/Library of Congress