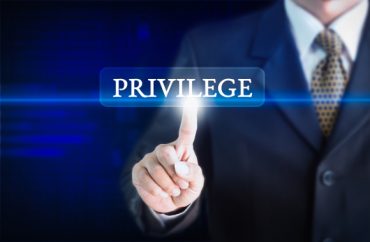 Arrest records are for the lowly, not the elites
Going to an Ivy League school is great. Not only are you practically guaranteed a lucrative job and enriching professional networks after graduation, but you're above the law even while still enrolled.
It's not even clear that the dozens of Harvard and Yale students and alumni arrested for shutting down the Harvard-Yale football game – in order to demand divestment from fossil fuels – fulfilled their court-ordered five hours of community service.
The Harvard Crimson makes no mention of whether Judge Phillip Scarpellino required the 10 Harvard students and alumni to produce documentation that they served the conditions under which their charges would be dropped. All the protesters agreed to Scarpellino's terms at their Dec. 6 hearing.
They showed up in his New Haven court Monday, where "their case was annulled, legally erasing any record of their arrest (the Yale Daily News has no coverage of Monday's hearing, so it's unclear what happened to the Yale charges):
[Lawyer Hugh] Keefe represented the Harvard students arrested during the divestment protest alongside attorney Tara Knight. In an interview Monday, Keefe said he received the outcome he had originally hoped for.

"The disposition I was hoping for would be one where there was no record of any kind," he said. "I was successful in doing that." …

"Many of these people are seniors and juniors looking for spots in graduate school and jobs," Keefe said. "It's very important that we keep their records clean for that purpose."
Far from trying to argue that his clients broke the law but don't deserve to be severely sanctioned for it, Keefe celebrated and justified their lawbreaking, because they're on the right side of history:
Keefe — who said that he has represented Yale students for years in cases involving protests — said he decided to represent the protesters because he believed in what they were doing.

"I was happy to represent the students — they're always fun," he said. "They're very nice people — and they happen to be dead right on the issue of climate change."
These are not students who are dogged by their criminal behavior decades from now, or after they have served jail time or probation. They got away with lawbreaking two months ago by maybe doing a few hours of community service.
Their privilege is showing, breeding even more disrespect for the law when it doesn't apply to the privileged.
MORE: Ivy League students get slap on the wrist for breaking the law
IMAGE: Shutterstock
Like The College Fix on Facebook / Follow us on Twitter