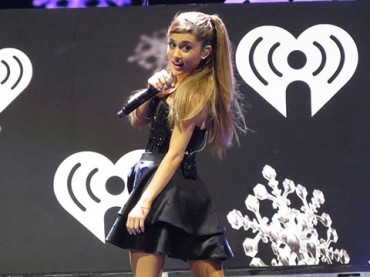 It's one thing to lament that black Americans historically have not gotten much credit for the transformative music they created – and another to say that non-black musicians are somehow racist because they won an award.
That's the thrust of a tweet by Anthea Butler, a University of Pennsylvania religious studies professor, responding to the award winners at Sunday night's MTV Video Music Awards.
As The Blaze notes, Butler was apparently offended that pop star Ariana Grande – who is of Italian descent – won a VMA. Her fellow nominees included two black musicians, Pharrell Williams and Jason Derulo, Campus Reform notes.
That tweet apparently drew immediate scorn, because she quickly deleted it ("I don't have time for BS") and started backpedaling moments later, tweeting that "white appropriation of black culture is applauded by awards" but blacks are "vilified for same sometimes [sic]."
She even suggested that she drills her racial views into her students: "I'm not going to lose my job over something I teach in classes everyday."
Butler's Twitter feed is now marked private.
Read the full Blaze post here.
Like The College Fix on Facebook / Follow us on Twitter
IMAGE: Melissa Rose/Flickr, Twitter screenshot