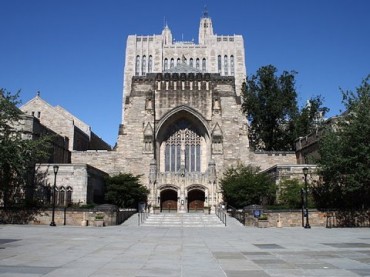 Federal law that's long been abused by colleges becomes a hit with students
Students who learned they could request their admissions file under federal law are causing headaches for colleges, some of which have started deleting those records.
For Ivy League schools, however, the bigger headache might come from an advocacy group that opposes racial quotas and is threatening them with legal penalties if they don't preserve such records for use in litigation.
Higher education legal experts told The College Fix the imbroglio highlights how universities are using ambiguities in the Family Educational Rights and Privacy Act to violate the spirit of the law.
The trend was sparked at Stanford University in January, when the Fountain Hopper, a student-run subscription email list, outlined the step-by-step process for students to gain access to their admissions files under FERPA, according to The Stanford Daily.
The school put strict limits on the process, requiring students to review their files in person while an administrator watched to ensure they didn't take photos of records. The files include not only "written evaluations" but also "check boxes that indicate whether the applicant qualifies as 'diverse,' a legacy or a 'VIP,'" the Daily said.
The influx of requests led Tom Black, university registrar, to email students and recent alumni who requested their files, asking them to reconsider: "So please ask yourself: What benefit do I seek from reviewing these additional admissions records? Will my life be better for having reviewed them?"
While Stanford is responding to FERPA requests with records that were available when the requests were made, it has since moved to a policy of deleting admissions files.
Yale Law School started deleting records wholesale in late February and early March – without warning anyone – after its own students copied the Fountain Hopper trick, Yale law student Joseph Pomianowski wrote in The New Republic.
There was "nothing in the language of the statute [that] bars the administration's conduct here," Pomianowski wrote, arguing that Congress should "tamp down on the wide-ranging and self-serving interpretations" of FERPA by universities.
Yale claimed that its deletion of files was a previous practice that it returned to in light of the FERPA request spike, according to Yale Daily News.
Stop deleting records showing Asians in 'remarkably similar numbers' each year
Pomianowski's article, however, piqued the interest of Students for Fair Admissions, which is already suing Harvard University on allegations of intentionally limiting the number of Asian-American students that it admits.
The group, led by lawyer Edward Blum, sent letters to Ivy League schools except Harvard warning them to restore any admissions records they have deleted, as Yale did.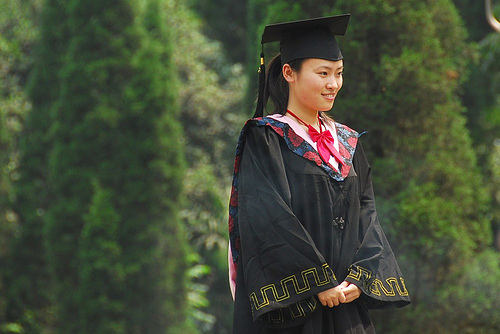 Destroying those records "may risk spoliation of evidence" in the group's Harvard litigation because Harvard's admissions practices are "consistent with all other Ivy League schools, which inexplicably enroll Asian Americans in remarkably similar numbers year after year after year," Students for Fair Admissions said in the March 19 letters.
Princeton also received a letter from Blum's group. Blum declined to tell The Daily Princetonian whether he'd subpoena evidence from Princeton for the Harvard case, but asked rhetorically "Is there some benefit in extending cosmetic diversity among the student body?"
Though the University of Pennsylvania isn't deleting admissions files, what it does make available to students during 30-minute appointments isn't especially helpful, the Daily Pennsylvanian reported.
One student told the paper she couldn't see about half the feedback in her file because it "dealt with information involving others" and the school had redacted it, as FERPA allows.
'FERPA is such a train wreck'
The responses from universities concerning admissions files require the courts to more clearly define FERPA, Jesse Saffron of the Pope Center for Higher Education Policy told The Fix in a statement.
"Destroying records or otherwise refusing to comply with requests – essentially urging the requestor to file a lawsuit – sends the wrong message to students, parents, and the public," Saffron said. The problem is "what constitutes an 'educational record'" isn't clear.
Frank LoMonte, executive director of the Student Press Law Center, thinks the law is clear when it comes to universities' specific responses to the admissions requests.
"FERPA requires granting students reasonable access to their records, and if the university would otherwise be retaining the records but destroys them specifically to frustrate student access, then that's arguably already a violation of FERPA today," LoMonte said in an interview with The Fix.
"But because FERPA is such a train wreck, nobody knows what is and isn't prohibited, and colleges take advantage of that confusion when it suits them," LoMonte said.
Regarding Yale Law School's quick deletion of its files, he said, "As an attorney, that is not what I want to hear from my client."
College Fix reporter Matthew Boyer is a student at Rutgers University.
Like The College Fix on Facebook / Follow us on Twitter
IMAGES: Fountain Hopper, By Faungg/Flickr