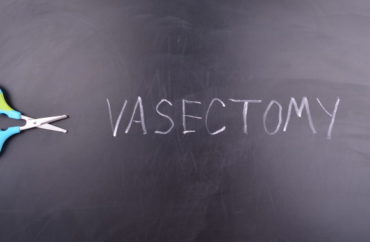 OPINION: Given today's climate, this should come as no surprise
An Ivy League student is arguing that boys should undergo a mandatory vasectomy prior to puberty to solve the problem of "unplanned pregnancies" and to take the burden of birth control off women.
In a recent op-ed published in the Cornell Daily Sun, senior Christian Baran writes: "Women have traditionally borne the burden of invasive birth control. … There is no real justification for the responsibility to fall on women. It's time to shift that responsibility to men and call for required vasectomies."
The column represents a reflection on how normalized tyranny, extremism and population control has become.
Baran incorrectly argues men can simply have the procedure reversed when they are ready to have children.
"A vasectomy is a 'minor surgery to block the sperm from reaching the semen that is ejaculated from the penis.' It is the most effective form of birth control other than abstinence and has no major side effects," he wrote in the column, published Oct. 1.
"Testosterone and ejaculatory function (minus the sperm) remain the same. And contrary to popular belief, vasectomies can be reversed with great success, even 15 years or more after having received the operation."
However, these assertions significantly play down the risks of vasectomies.
The 2004 Cornell study Baran cites found that men who received a vasectomy within the past 15 years and reversed it through surgery experienced a 6 percent decrease in fertility compared to men who had not received a vasectomy at all (84 percent compared to 90 percent, respectively).
"The study also finds that at intervals of greater than 15 years, the pregnancy rate dropped to 44 percent."
What's more, the Center for Disease Control warns:
"Because male sterilization is intended to be irreversible, all men should be appropriately counseled about the permanency of sterilization and the availability of highly effective, long-acting, reversible methods of contraception for women."
If universal vasectomies are mandated, which is insane, hundreds of millions of men would become infertile unless they underwent a reversal.
While Baran concedes such a policy is unrealistic, he expressed full support for it, even issuing this striking advice:
"​​I'm considering getting a vasectomy and I will certainly be considering it for my children if I one day have them. I encourage all male Cornellians to also consider vasectomies for themselves and, if the time ever comes, for their children."
Opinion: Columnist Christian Baran '22 advocates for mandatory vasectomies.https://t.co/lmUf5hWjM6

— The Cornell Daily Sun (@cornellsun) October 1, 2021
That such a radical proposal, which would forcibly sterilize the entire male population without their consent, is being published with a shrug by Cornell's mainstream campus newspaper is a reflection on how government control of bodies and lives is an increasingly embraced concept.
Democratic state Rep. Chris Rabb, for example, recently introduced legislation in Pennsylvania that would "require all inseminators [men] to undergo vasectomies within 6 weeks of having their third child or 40th birthday, whichever comes first."
Rabb describes biological men as "inseminators."
I will be introducing a bill inspired by @RepKellyCassidy that requires all inseminators to undergo #vasectomies within 6 weeks of having their third child or 40th birthday, whichever comes first. /1

Additionally, . . .#ReproJustice #ReproductiveRights #AbortionIsHealthcare

— Rep. Chris Rabb (@RepRabb) October 2, 2021
The lawmaker later backtracked, claiming the legislation was actually satire and he simply intended to start a conversation and the bill is not meant to really pass.
But the idea is not new.
Actress Evan Rachel Wood, for example, has argued men should get "mandatory vasectomies" in response to restrictions on abortion.
And the notion that the government or other Americans can control your personal health choices is strikingly similar to the COVID vaccine mandate debate underway.
Baran, in his column, alluded to comparing a vasectomy mandate to COVID-19 a vaccine mandate.
"If this pandemic has made anything clear, it's that Americans take a dim view of government mandates," he wrote. "Of course, the mandate could come from The American Board of Pediatrics or other medical organizations, but the result would likely be the same [opposition to such mandates]."
Baran wrote that he wished "men would suck it up and accept a vasectomy mandate."
ALERT: Check out our new Campus Cancel Culture Database!
IMAGE: Simez78 / Shutterstock
Like The College Fix on Facebook / Follow us on Twitter