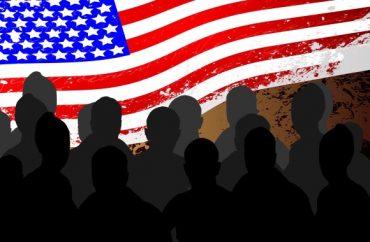 Students and faculty at three Ivy League schools — Brown, Yale and Harvard — have launched efforts calling on their campuses to become sanctuaries for students in the country illegally.
At Harvard, 4,000 people signed a petition calling on Harvard administrators to protect the school's "undocumented students," the Harvard Crimson reported Monday.
"The petition calls for immediate action, citing Harvard's commitment to diversity and Trump's threats to end the Deferred Action for Childhood Arrivals program, which confers legal presence, a Social Security number, and a work permit to many of Harvard's undocumented students," the Crimson reports.
Asking for action, and not pity, several students commented that they will continue protesting until their demands are met.
At Yale University, 2,300 people signed an open letter asking for their campus to serve as a sanctuary for students in the country illegally and calling on administration to take advantage of legal ambiguities to protect them from deportation, the Yale Daily News reported Monday.
Students said they felt "helpless" now that the impending administration does not support illegal immigration.
"I think all universities should act as sanctuaries for their student because it is a morally just thing to do," Vietnamese refugee Trinh Truong told the Yale News.
Students and faculty at Brown University similarly urged their administration to provide sanctuary for any staff member or student and their families who may face deportation, demanding that Brown continue their commitment to "inclusion, justice and humanity."
"We have reason to believe that Providence Police officers cannot enter the campus without permission of the University. U.S. Immigration and Customs Enforcement officers are also subject to similar restrictions based on a 2011 Memo regarding places of worship, schools and hospitals. Given that many students, staff members and their families are directly affected by this issue, we urge the University to immediately work to develop a protocol for the University serving as a sanctuary campus," states the letter, printed in the Brown Daily Herald.
"Our active support of our most vulnerable members will demonstrate Brown's commitment to defend our values of inclusion, justice and humanity. It may give comfort to those, especially within the Brown community, who are frightened and unsure about their future and safety," the letter continued.
In addition to calling for protections for students in the country illegally, some universities are providing other types of support.
For example, screenshots obtained by The College Fix show that Indiana University – Purdue University Indianapolis has already gone ahead and provided guidance to illegal immigrants, having offered an event to give legal advice to anyone facing deportation.
Hosted by the college's international club and Attorney Angela Adams, students were taught about their rights as a "nonimmigrant" in the United States.
MORE: Student Trump supporters bullied by peers enraged over election results
MORE: High school student beaten up by classmate for supporting Donald Trump
Like The College Fix on Facebook / Follow us on Twitter