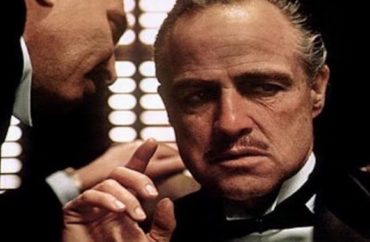 Scholars debate the extent of the harm done to unions
A recent Supreme Court ruling struck a blow against public sector labor unions by ruling non-union members cannot be compelled to pay union dues, and it's causing disagreement among scholars about whether faculty unions will lose their clout and power because of scholars choosing to disassociate themselves.
The landmark ruling weakened public sector unions and allows professors who don't want to support them the ability to opt out of paying dues. But predictions on its longterm effect on the power of unions, many of which still maintain exclusive representation rights for faculty, are that the decision will weaken but not destroy them, perhaps losing up to 30 percent of their members.
Meanwhile, there's praise for the decision from anti-union activists such as Charles Baird, a former professor of economics at California State University, East Bay.
In "After Janus: Vindication and Hope," he writes the ruling is a "significant step toward restoring individual liberty for all government employees, including faculty in public universities," and praises it for removing "the yoke of forced union fees from the necks of faculty who prefer to be union-free."
However, Jeffrey Schwab, a senior attorney at the Liberty Justice Center, isn't as sure about impact of Janus on the stability of faculty unions. Even if some professors did opt out of paying dues, the associations can make up for that by raising dues on existing members or increasing retention and recruitment efforts.
Other observers have noted that the ruling will not create a mass exodus of professors.
MORE: Teachers sue to recoup union payments following 'Janus' ruling
A New York Times op-ed predicts overall union memberships to fall about "8.2 percentage points." Written by Daniel DiSalvo, a senior fellow at the Manhattan Institute and an associate professor of political science at the City College of New York-CUNY, he adds that based on what's happened in states that have passed right-to-work laws, some public unions may lose up to 30 percent of their memberships.
'My fundamental objection to coercion'
For Baird, his opposition to union dues is personal. He'd battled them for decades.
The retired scholar said in an interview with The College Fix that he had an "adversarial" relationship with the California Faculty Association while he was a professor, and in 1999 wrote a letter to then-governor Gray Davis objecting to coerced union dues.
He received a response that he told The Fix "rather superciliously declared that I was some kind of outlier among faculty objecting to all of the good things the CFA was doing for me."
Through court action and persistence, he eventually won his battle, and was able to give his union dues to charity. He said he fought the dues because "I was being forced to do something against my will."
"If you look at the political positions that the CFA took on social issues such as abortion, for example, they were politically active in promoting particular public policies against which I, as an individual, objected," he told The College Fix. "My objection is that I was being forced to pay for what I considered to be public positions contrary to the views of the Catholic Church."
For Baird, the Janus decision is a major victory for similarly-minded professors who are no longer forced to pay dues for causes they don't support.
Some observers believe many faculty will now elect to opt out of paying union dues, putting another nail in the coffin of labor unions.
"The unions are kind of on life support, and the plug is just barely in the socket, and someone just knocked it out of the wall," according to an op-ed in Newsday quoting Dartmouth College policy fellow Charles Wheelan.
'I think that the impact is not very much'
Jeffrey Schwab, a senior attorney at the Liberty Justice Center, isn't so sure Janus is a death knell for faculty labor unions.
"What happens when there are presumably dozens or hundreds of workers that don't want to join the union and don't pay any money to the union?" he told The Fix. "To be honest, I think that the impact is not very much."
He explained that a number of professors and other public workers may choose to opt out of union membership, but unions will counteract that loss of income by raising dues or increasing their recruitment and retention efforts.
He also speculated that unions could begin spending less money on political activity, but said he wasn't convinced of that and he wasn't sure if there was a good way to predict the reaction.
The Newsday op-ed points to a study that predicted a decline of more than 8 percent in membership, which is significant, but perhaps not fatal.
Next up: Exclusive representation
In the offing could be a debate and battle over exclusive representation, or the representation of employees by a single union chosen by a majority vote.
Schwab said exclusive representation is important for teachers unions and public sector unions in general because it forces the government to negotiate solely with them on issues of collective bargaining.
If exclusive representation is threatened in the courts, then public sector labor unions could find themselves competing amongst each other for representation, diffusing authority between several different unions.
But Baird opposes exclusive representation.
"It gives unions monopoly power," he wrote. "The restoration of academic values over political correctness is unlikely to be achieved unless exclusive representation is discarded."
MORE: Pro-union organizers at Harvard claim racism
MORE: Finance prof argues adjuncts make more without unions
IMAGE: Paramount
Like The College Fix on Facebook / Follow us on Twitter