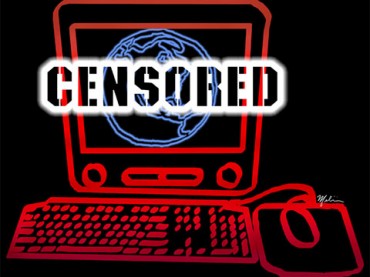 Chicago State University is among the institutions targeted by "Stand Up for Speech" lawsuits by the Foundation for Individual Rights in Education.
Its particular case involves allegations of the administration trying to shut down a critical faculty blog, and in a shocking development, a former high-level administrator has accused CSU's president of pressuring her to accuse one of those professors of sexual harassment.
According to the declaration of former Chicago State Vice President for Enrollment Management LaShondra Peebles, [President Wayne] Watson was determined to silence [Philip] Beverly by shutting down the blog, CSU Faculty Voice, which Beverly had founded. Contributors routinely posted documents that supported their allegations of mismanagement by the administration.
Peebles, who last month sued the school for wrongful termination, said she was fired in June when she refused to file sexual harassment claims against Beverly.
The school allegedly even adopted legally dubious cyber-bullying policies specifically to target the critical professors:
Ms. Peebles's declaration alleges that the policy was expressly designed to silence CSU Faculty Voice. In fact, shortly after the Board of Trustees passed the new policy, administrators used it to investigate Professor Robert Bionaz, another blog contributor, for harassment. The investigation was based, inexplicably, on a face-to-face conversation he had with Chicago State's spokesman.
Like The College Fix on Facebook / Follow us on Twitter
IMAGE: [email protected]/Flickr
Like The College Fix on Facebook / Follow us on Twitter