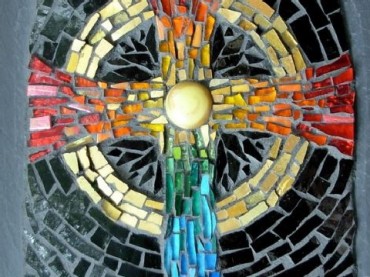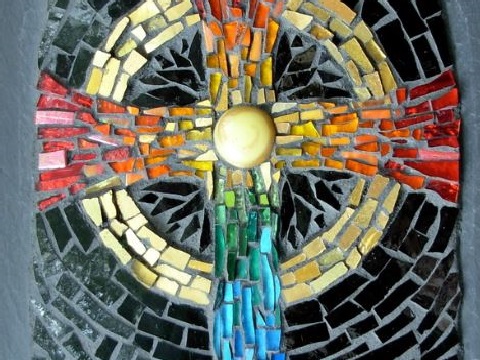 As penance, administration will fund 'diversity and inclusion' program
ST. LOUIS, Mo. – A Jesuit university is siding with LGBT activists against Christians who believe marriage is the union of one man and woman.
An official at Saint Louis University confirmed the school has promised to fund "a program promoting diversity and inclusion" after activists complained it allowed a Christian campus ministry group to host a sexuality conference before classes started this month.
The campus Rainbow Alliance said the "Taboo" conference, organized by the socially conservative Lutheran Church-Missouri Synod, was "shockingly offensive" for its orthodox messages about marriage and sexuality. The group issued a list of demands to the administration that included punishing whoever approved the event.
Vice President for Student Development Kent Porterfield implied to The College Fix that marriage traditionalists won't be allowed to host similar events on campus in the future.
Marriage is 'a gift to be cherished, promoted and defended'
Attended by college students across the country, Taboo focused on the topics of marriage, sexuality and dating.
"In the world's eyes, nearly everything is becoming permissible. Gay marriage, polyamory, pornography — you name it — is being pushed early and often," read the conference's handbook. "We have been given God's incredible gift of marriage. It is a gift to be cherished, promoted and defended!"
The conference included a session entitled "Outreach to Those in the Homosexual Lifestyle: Some Practical Dos and Don'ts."
Speakers included Rev. Tom Eckstein, author of Bearing Their Burden: Speaking the Truth in Love to People Burdened by Homosexuality, and Scott Barefoot, a lay member who returned to the church '"after having embraced the homosexual lifestyle for more than a decade," according to the handbook.
The conference prompted a small demonstration from Rainbow Alliance on its final day.
According to an op-ed in the school's University News, Rainbow Alliance Vice President Landon Brownfield gave Porterfield a list of demands including "a public apology for inviting a group with ideologies that do not agree with the Jesuit mission."
Brownfield also demanded "disciplinary action against whoever was responsible for allowing this group to besmirch our university, a task force headed by [university] President [Fred] Pestello to oversee future groups and speakers coming onto campus, SafeZone training for all Event Services staff, and that all of the proceeds go to fund an event to promote inclusion, diversity, and equality on SLU's campus."
No more pro-marriage events?
Brownfield met with Porterfield last week, and told The Fix the meeting "went very well," indicating the university agreed to at least one demand and is seriously considering others.
"One of the biggest successes of our meeting was that he agreed to reinvest all profits from the conference to an event promoting diversity and inclusion," said Brownfield. "We also talked about a sort of task force led by Dr. Pestello to address some necessary policy changes."
In emails with The Fix, Porterfield would not say whether the university was specifically adopting any of Brownfield's demands, but did confirm that "we would work with the students to identify and provide funding to support a program promoting diversity and inclusion."
In line with Brownfield's demand for a task force to review campus-hosted events, Porterfield said the university "will be convening a meeting to review this event and event space reservation policies and procedures in general."
Porterfield indicated the administration will continue to review the other demands.
"We agreed to set up a meeting with some other folks to discuss them," said Porterfield. "We'll work on it this week."
The university's response to the demands comes just three months after President Pestello agreed to the academic and budgetary demands of two groups that staged a sit-in on the urban campus following the Ferguson protests of the Michael Brown shooting.
College Fix reporter Nathan Rubbelke is a student at Saint Louis University.
Like The College Fix on Facebook / Follow us on Twitter
IMAGES: Margaret Almon/Flickr