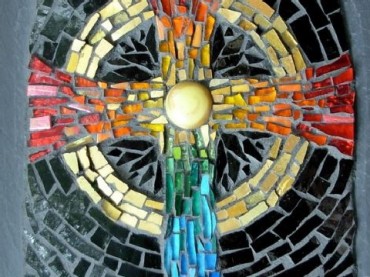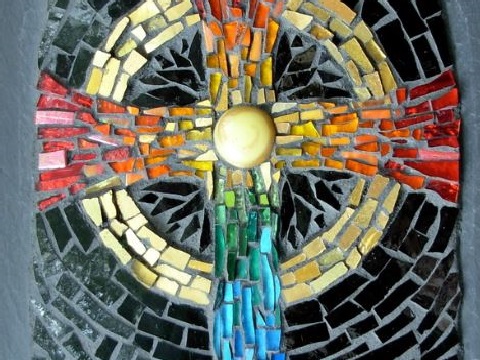 DePaul University in Chicago, the country's largest Catholic school, is launching a new mentorship program for LGBT students called "Queer Peers."
The program "connects current DePaul students with newly enrolled or newly out students," meaning those who publicly identify as homosexual, according to the LGBTQA Student Services page. "The mentor relationship will last the duration of the 2014-15 academic year and will take the form of monthly meetings, peer support, and community engagement."
The website provides little information on what that support, engagement, and meetings might actually entail.
Such programs are necessary because "there's a lot of literature out there that says mentorship and direct support can help students in feeling acclimated to a university environment," Katy Weseman, coordinator for LGBTQA Student Services, told The DePaulia. The program "will help students feel connected so that they are more likely to do well in school."
Weseman did not respond to requests for comment from The College Fix, including whether the program is structured to avoid the charge of "advocacy" for a homosexual lifestyle in violation of Catholic teaching.
The Catholic University of America postponed a screening of the film Milk, a biopic of gay-rights activist Harvey Milk, two weeks ago because administrators said the event – intended to kick off LGBT Awareness Month – "had changed in nature from one of education to one of advocacy," a spokesman told the Catholic news service Crux.
The LGBTQA office at DePaul already says it offers networking, advising, consulting and Safe Zone meetings, so it's unclear what new benefit Queer Peers will provide.
DePaul also became the first Catholic university to offer a minor in LGBT studies in 2006. Students can take classes on "Gay Men's Health Matters," "LGQ French History" and "Sexual Justice," according to a course catalog.
Given that the mentee application form for Queer Peers asks if applicants are interested in "On and off campus activism," DePaul does not appear to have a problem with homosexual activism.
Professors in DePaul's religious studies department disputed that Queer Peers could conflict with or damage DePaul's Catholic identity.
Scott Spaeth, who teaches ethics, told The Fix that "no program that emphasizes welcome, fellowship, companionship, and support of others in their journey can in any significant way hurt anyone's Catholic identity. To be Catholic is not to be anti-gay." He said he had not previously heard of Queer Peers.
"The bishops at the present Roman Synod on family are calling for a better outreach to people who are GLBTQ," James Halstead, who teaches ethics and Christian theology, told The Fix.
"I hope the mentors do a good job at supporting the first-year GLTQ students and those older students who are dealing with their sexuality," Halstead continued. "Those who do not know, do not agree with or do not have the maturity to deal with the complexities of the Catholic Traditions may have a problem with this initiative. That's too bad."
Though DePaul isn't the first university to set up a Queer Peers program, most others appear to be at nonreligious schools.
The University of Wisconsin-Oshkosh's application asks students what pronouns they prefer to use, and provides options like "co/cos" and "ze/zir" in addition to he/she.
The mentor application at Dickinson College is even more in-depth. Prospective mentors are asked if they consider their sex "Female, Male, Intersex, Self Identify, Other" and if their gender is "Woman, Man, Transgender, Self Identify, Other."
Dickinson mentors are also warned that while matches are made on similarities like sexual orientation, gender, race and ethnicity, mentors may be assigned someone who lacks "the same characteristics as yours," so mentors should list traits that are important for the mentee to share. Mentors can also state "preferences for a type of mentee."
Boston College, another Catholic school, has a Facebook group for Queer Peers, but it hasn't been updated since May 2013.
College Fix reporter Matt Lamb is a student at Loyola University-Chicago.
Like The College Fix on Facebook / Follow us on Twitter
IMAGES: Margaret Almon/Flickr, Bartosz Brzezinski/Flickr