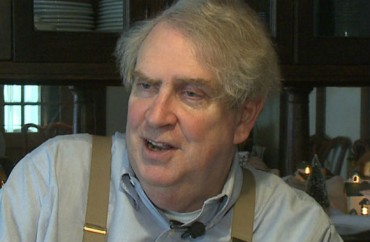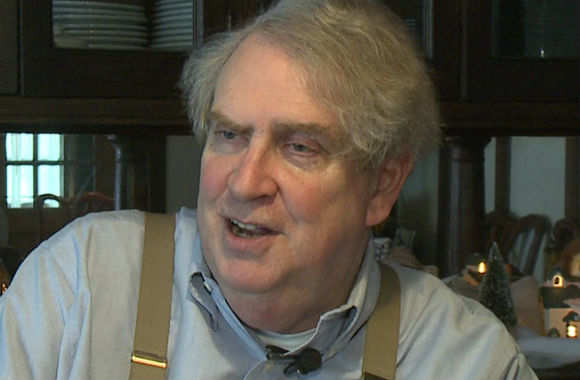 John McAdams will be permanently dumped by Marquette University if the conservative professor doesn't admit his "guilt" in the next two weeks for blogging about a colleague who silenced a student for his views on gay marriage.
That's according to his lawyer, who tells Inside Higher Ed that the faculty panel who recommended McAdams' suspension – which runs through fall 2016 – did not require a personal apology in its ruling, leading to speculation the condition was added by President Michael Lovell. McAdams is getting benefits but no pay.
The school has refused to say what punishment was issued against McAdams, according to the Milwaukee Journal Sentinel:
Marquette University President Michael Lovell announced Thursday in an email to the university community that he would implement the unanimous recommendation of a faculty committee that reviewed McAdams' case. But he declined to offer details of the sanctions, calling it a personnel matter.

Lovell said his decision "has been guided by Marquette University's values and is solely based on Professor McAdams' actions, and not political or ideological views expressed in his blog." [See Lovell's full statement]
The Wisconsin Institute for Law & Liberty, which represents McAdams, said the required apology amounted to "self-abasement and compelled speech":
The Committee found that Marquette had improperly suspended Dr. McAdams in violation of his due process rights under the Faculty Statutes and disagreed with the University's desire to terminate him. …

In its lengthy report, the Faculty Hearing Committee gave lip service to academic freedom but made it subject to a multi-factor after-the-fact balancing test that would leave members of the university with no real guidance or protection other than the sufferance of their colleagues. In other words, University faculty retain freedom of speech only so far as their colleagues are willing to tolerate it.
McAdams has received strong support on the grounds of academic freedom and due process even from his critics.
Read the reports, Lovell's statement and the institute's release.
Like The College Fix on Facebook / Follow us on Twitter
IMAGE: Fox 6 Now screenshot