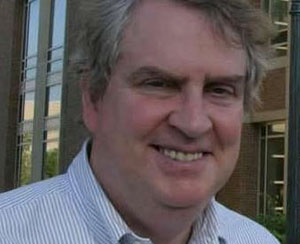 He may be a bastard, but he's our bastard.
That seems to be how critics of conservative Marquette professor John McAdams are responding to the school's move to revoke his tenure and fire him for a blog-related tiff with a tinpot-dictator grad student.
First it was McAdams' colleague who he'd frequently called "heretical," the theologian Dan Maguire, who told the administration it was sending a chilling message to all faculty by punishing one loudmouth who'd broken no rules. The American Association of University Professors has basically said the same.
Now he's drawing support in Esquire, of all places, from a Marquette journalism grad, the political blogger Charles Pierce.
Pierce writes that McAdams is "wingnut academic troll of the first order" and that "what he posted made the life of a graduate student pretty damned miserable as it unleashed the usual escadrille of flying monkeys on her," so the university would be justified in giving him "a stern letter of reprimand."
But no more:
Because this is no longer about politics, it seems to be about civility in someone's outside writing. Having been whacked on similar grounds by my previous employer, I am uniquely sensitive to these kind of cases. It seems to be about "protecting the brand," which is the primary tyranny in the American workplace today, and a far more thoroughgoing tyranny than "political correctness." …  I believe in a marketplace of ideas that is more like a bustling, elbows-out Moroccan bazaar than a quiet shop along Rodeo Drive. I believe that because I learned it at Marquette University's College of Journalism. I'm not entirely sure that John McAdams would have lined up behind me when I got knuckled for calling Christine O'Donnell "a sideshow freak," but that doesn't matter. Right is right. I learned that there, too.
It's not just McAdams facing an administration that prefers a "quiet shop along Rodeo Drive," of course.
Everyone's favorite anti-Semitic tweeter, Steven Salaita, who never got a chance to spew his hatred of Israel at at the University of Illinois, spoke at the University of North Carolina-Chapel Hill last week about losing his UI job offer for his lack of "civility."
Salaita being Salaita, he has to play the race card, according to Jesse Safran of the Pope Center:
Earlier in his speech, Salaita claimed that those who refer to his tweets as "uncivil" are actually perpetuating deep-seated "colonial" racism. According to the professor, the word "civility," as it has been used in the context of post-16th century North American civilization, "sets up a hierarchy that distinguishes between those who are capable of entering into modernity and those who are incapable of entering into such a passage." Salaita said that University of Illinois administrators were unaware of those New World, "racist" connotations. "They thought 'civility' was [an] innocuous word."
Sadly, Salaita speaks out of both sides of his mouth:
In an interview following his talk, Salaita told me that in his view the only legitimate reason for firing a professor at a public university, short of a violent crime conviction, would be if that professor engaged in "hate speech," which he defines as speech that "targets an entire class of people for repression."

For someone who spent several minutes of his discussion condemning University of Illinois administrators for their "arbitrary" and "unilateral" decision to fire him, it would seem that such an amorphous term as "hate speech" would have no place in Salaita's lexicon. Its vagueness would give more arbitrary power to university officials, who could selectively enforce it and "protect" certain groups over others, depending on the shifting winds of political correctness. Unfortunately, however, ill-defined terms, sloppy thinking, and logical contradictions appear to be Salaita's modus operandi.
So let's not bet on McAdams and Salaita getting together at the next Due Process Deprived Professors meeting and sharing war stories over a beer.
Make sure to read the rest of Safran's post about Salaita's speech. The professor would bring the house down at a conservative gathering like CPAC, except he wouldn't realize everyone thought he was an unhinged left-wing impersonator.
Greg Piper is an assistant editor at The College Fix. (@GregPiper)
Like The College Fix on Facebook / Follow us on Twitter
Like The College Fix on Facebook / Follow us on Twitter