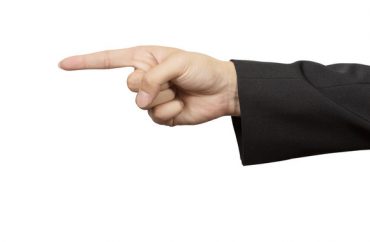 Johns Hopkins University's Trent Bertrand, an adjunct professor in the school's economics department, has been put on a paid suspension for allegedly creating a "hostile environment" in his class.
According to The Johns Hopkins News-Letter, Bertrand's critics say he is a "blatant racist" while supporters claim he merely  challenges campus "liberal orthodoxy."
Bertrand was informed of (student) allegations against him in mid-November by Economics Department Chair Laurence Ball, who noted the school Office of Institutional Equity would be investigating.
"In response," The News-Letter reports, "Bertrand sent a chain of emails defending himself and criticizing the University's decision-making process, as well as the overall mission of the OIE. He also forwarded to Ball supportive emails that he received from students in his class."
Following Thanksgiving break, Bertrand received an email from Ball requesting a meeting on Dec. 1. During this meeting, Ball cited a joke that Bertrand told in class about an American worker who is depressed because he lost his job due to globalization. The worker calls a mental health hotline and, ironically according to Bertrand, gets patched into a call center in Pakistan. The students who reported him said the joke was offensive.

Additionally, the administration had looked through past course evaluations of International Trade and found comments accusing Bertrand of being "a blatant racist." In light of these accusations, Ball said he would attend Bertrand's final three lectures.

Following up on their meeting, Bertrand wrote an email to Ball, calling on him to let International Trade students know why he was attending lecture. Bertrand also forwarded this email chain to the faculty of the Economics department and the students currently enrolled in his class.

MORE: Prof faces suspension for sending students to pro-traditional family conference

In a confidential email sent out on the evening of Dec. 5, Dean of the Krieger School of Arts and Sciences (KSAS) Beverly Wendland notified Bertrand of his suspension, following Ball's recommendation. Bertrand was barred from teaching the final two classes, and Ball would take over for the remainder of the semester.

But within one minute, Bertrand received another email which reversed his suspension. Bertrand showed up to teach his class on Dec. 6 uncertain whether his suspension was definite. At the door to his classroom, he was stopped from entering by two campus security guards. With approval from Ball, Bertrand was able to give a brief farewell remark to his students.
The university refuses to comment on the situation citing personnel reasons.
Students quoted in the article varied on their opinions of Bertrand's classroom conduct, though the consensus seems to be his suspension is questionable.
Alex Rice, a student in Bertrand's International Trade class who's unsure whether his suspension is just, cited a "joke" the prof made about Asians "all look[ing] the same":
"It was very unprofessional, and if he was trying to make a joke, it wasn't particularly funny," she said. "He always says, 'Just argue with me if you don't agree with me,' but how are you supposed to argue against racist comments?"
Junior Will Bryden contends the professor's intentions were not "hostile":
"He meant it simply as he did, which was to be humorous, and that's understandable from my viewpoint," he said. "You've got to try to view things from the other person's point of view and see how they meant it as well."
Bryden added that sometimes those in the class were to blame for any perceived hostility as, while Bertrand "wasn't aggressive in his tone of voice or anything like that," his students sometimes were.
Still another student believes the professor was suspended more because he ticked off his superiors than anything that had transpired in class.
Nevertheless, Bertrand himself thinks the issue is political correctness.
"I think anything that interferes with [people thinking for themselves] is objectionable, and I think political correctness interferes with that," he said. "You don't come to a university to be comfortable, you come to a university to meet with people who have different ideas and who are willing to argue about those ideas."
MORE: Free-speech group concerned that Oberlin suspended prof for anti-Semitic posts
MORE: Suspended prof RIPS into president for demanding apology in gay-marriage dispute
Like The College Fix on Facebook / Follow us on Twitter
IMAGE: Nuttapol Pingpittayakun/Shutterstock