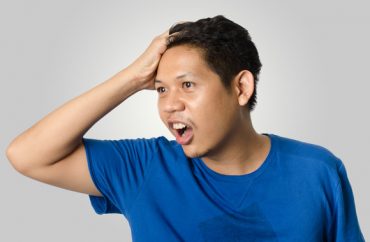 UPDATED
Will end "system of privilege and oppression," says Campus Life chief
Northwestern University isn't quite an Ivy League school, but it sure wants to be like Harvard with regard to its attitudes toward freedom of association.
The university's Office of Campus Life is planning to force student groups that require an interview or application process to let anyone join, or risk losing their student funding, The Daily Northwestern reported.
One student leader has already drawn up a resolution condemning the plan, though the vote on that resolution has been pushed back a week after a Wednesday night student government meeting lost its quorum.
RELATED: Harvard professors including Steven Pinker file resolution against punishing male-only clubs
The plan will end a "system of privilege and oppression" at Northwestern, Campus Life Executive Director Brent Turner told the paper. (Northwestern itself isn't so open – its acceptance rate hit an all-time low of 10.7 percent for the 2016-2017 class, the seventh consecutive year of decline.)
The new policy won't apply to all clubs, the school said, leaving open whether groups that are often targeted in "all comer" policies – notably evangelical groups – will get exemptions.
Student government would continue funding derecognized clubs
Though Turner said reaction has been evenly split since the plan was announced in mid-May, some students think that by making membership so easy, the mandate will dilute the commitment of those who join clubs.
The student director of the Institute for Student Business Education Analytics, Kathir Sundarraj, told the paper he was so concerned about the administration's ultimatum he was introducing a student government resolution against it.
The resolution would continue funding student groups even if they are derecognized by the administration, and it asks the university to search for a more nuanced solution to the purported problem of exclusive clubs.
ASG Senate to consider resolution disavowing potential open group proposal. https://t.co/dQ15xDuBBp pic.twitter.com/OEFDa3d8EZ

— Daily Northwestern (@thedailynu) May 19, 2016
Sundarraj initially declined to talk to The College Fix about the resolution until a date could be set for debate, but has still not responded.
RELATED: Harvard already hit with petition campaign to dump its new rules against single-sex clubs
"When people feel like they earned their spot in a group they feel a higher dedication to the group," another club leader, Rohan Mehta of the Institute for Student Business Education, told the Daily.
Turner told student representatives at last week's meeting that "no specific policy or mandate has been drawn up" – the administration simply wanted to "dialogue" with students, the Daily reported.
Do you want to drive student groups 'farther underground'?
Before the tabled vote on the resolution, the university hosted its first "roundtable" on the plan Wednesday afternoon, which drew eight students who largely split in their views.
The university shouldn't try to force values on students from the top down but rather work with them on a "case-by-case basis" to review their application processes, said Joseph Raff, executive director of Supplies for Dreams, according to the Daily. Otherwise exclusive groups will go "farther underground."
WOW! We are blown away by your support. Let's make this another great year! pic.twitter.com/sgKxYwpFYm

— Supplies for Dreams (@supplies4dreams) January 25, 2016
The leader of the cross-cultural internship group AIESEC, Aashrey Tiku, said the university should separate function-oriented organizations from more community-like organizations, excluding the former from the open policy.
The Sexual Health and Assault Peer Educators (SHAPE) group will most likely be exempt from the open requirements, according to Executive Director Molly Benedict. That's to keep "perpetrators" away from victims of sexual violence in the group, she told the Daily.
Turner did not respond to requests for comment from The Fix on who is likely to get exemptions, whether entire categories or specific groups.
Christians: the canary in the coal mine
Similar policies designed to open group leadership opportunities have been approved at other colleges, but they disproportionately affect the ability of religious groups to require their leaders to observe doctrinal and lifestyle standards.
InterVarsity Christian Fellowship and Campus Crusade for Christ saw their chapters derecognized across the California State University System for initially refusing to follow the all-comers policy. As a result they lost visibility on campus and were forced to pay higher fees to rent rooms on campus.
They eventually agreed to let non-Christians run for leadership in return for being re-recognized by CSU.
(Though InterVarsity's Greg Jao initially told The Fix that one of its largest CSU chapters, Chico State, lost 50 members in the wake of derecognition, InterVarsity told The Fix 15 after this article was published that it couldn't find "documentation" to confirm Jao's statement. Its attendance numbers are "up overall" systemwide, a spokesperson said: "Most chapters in the Cal State system grew or stayed relatively even during the year we were off-campus [2o14-2015]. Long Beach, for example, has almost doubled in size since 2014.")
The InterVarsity chapter at Northwestern told The Fix that it "welcomes all students to be members in our student groups. We do not think we will be affected by this policy." The university did not respond.
RELATED: Rejected as 'discriminatory' and shunned from campuses, Christian clubs struggle
The university's move to become more "inclusive" is peculiar in the face of its high rejection rate for applicants, according to a Daily student columnist.
"The irony of the situation is that students attend an institution that derives its elite stature from its exclusivity and continuously decreasing admission rates," Jacob Altstadt wrote.
"Yet, the University's extrinsic values would contradict its intrinsic ones: The sense of accomplishment felt from admission to one of the country's most selective schools would not be felt in the student groups within the school itself."
UPDATE: InterVarsity Christian Fellowship says its attendance numbers in California State University chapters were not substantially affected in the year that it was derecognized across the CSU System. The article has been amended accordingly.
RELATED: Christian groups return to Cal State only after agreeing to allow non-Christians in leadership
Like The College Fix on Facebook / Follow us on Twitter
IMAGE: Buppha/Shutterstock, Jeff Stanford/Flickr