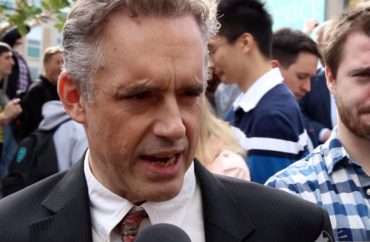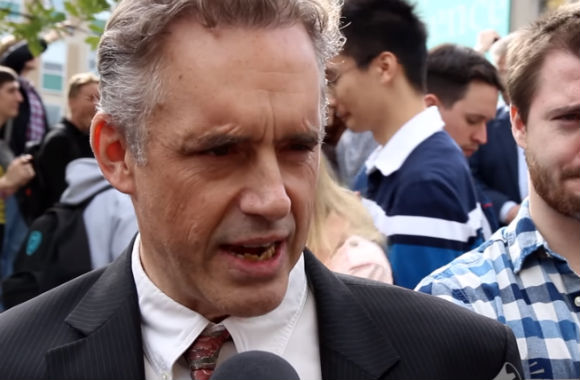 University of Toronto professor Jordan Peterson is threatening a lawsuit against a professor from Bloomsburg University, accusing her of making defamatory statements about him.
According to The Daily Caller, Professor Wendy Lynne Lee called Peterson an "incel misogynist" ("incel" = "involuntary celibate") and a "committed white nationalist" on Twitter.
After DC education reporter Rob Shimshock contacted Lee about her tweet, she promptly deleted it. However, Shimshock managed to get a screencap of it:
"Jordan Peterson: incel misogynist. Committed white nationalist. See academia.edu: @TPUSA compendium of sources. There's a whole section devoted to @jordanbpeterson and his decent [sic] into rank bigotry."
Peterson's lawyer Howard Levitt advised Lee via email to "please immediately retract all of your defamatory statements, have them immediately removed from the internet." He also asked for an apology to Peterson.
In response, Lee tweeted the following:
AS PER THREAT TO SUE FOR LIBEL, I HEREBY APOLOGIZE TO JORDAN PETERSON FOR REFERRING TO HIM AS AN INVOLUNTARY CELIBATE (INCEL), A MISOGYNIST, A COMMITTED WHITE NATIONALIST, AND SOMEONE WHO HAS DESCENDED INTO RANK BIGOTRY.

— Wendy Lynne Lee (@THEWRENCHLEFT) June 13, 2018
Two days later Lee complained in a tweet: "Free speech champion Jordan Peterson threatens to sue professor over Twitter name calling."
"I find it absurd," Lee, who has authored "Contemporary Feminist Theory and Activism: Six Global Issues," told Mic. "Many have actually said these things about Peterson and at much greater length. You can find similar language in several articles."

But Levitt alleged that Lee's stature as a professor with a Ph.D. means her claims bear more weight than do accusations made by other individuals.

"She's a college professor," the attorney told Mic. "She has a Ph.D. She knows what she's doing. Yet this woman said Dr. Peterson is a white supremacist. If a professor at a university makes such a claim, people might actually believe it."

Lee maintains a bibliography of "white nationalist sources," in which she includes Peterson, Jewish conservative figures Ben Shapiro, David Horowitz, Jewish podcast host Dave Rubin, and right-wing author Ann Coulter.

She has also hung an upside down American flag in her office window, as well as signs saying "Biggest s***hole in the world is Donald Trump's racist soul."
According to her faculty page, Lee's areas of specialization include "environmental philosophy, feminist theory, [and] philosophy of mind." Her published articles include "Who's My Special Beagle?" (included in What Philosophy Can Tell You About Your Dog), "The Sexual Dialectics of Karl Marx," and "Queering Ecological Feminism: Erotophobia, Commodification, Art, and Lesbian Identity."
Read the full Daily Caller article.
MORE: College disinvites Peterson due to 'safe space' joke
MORE: Understanding the Intellectual Dark Web
IMAGE: The Rebel/YouTube
Like The College Fix on Facebook / Follow us on Twitter