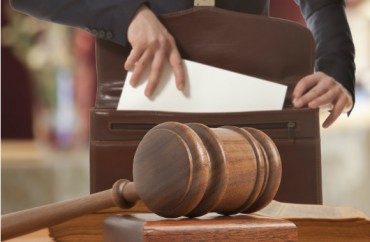 But questions whether alleged gender bias is just 'pro-victim'
Last summer, a federal judge appointed by President Barack Obama stopped Pennsylvania State University from suspending a male student it found responsible for sexual assault.
The publicly funded university had blocked "almost all" of the questions "John Doe" submitted to be asked of his accuser, whom he claimed was the sexual aggressor, and it refused to require his accuser to ever provide a written statement laying out her allegations.
Horrifyingly, its Title IX investigator had actually redacted Doe's responses for the Title IX hearing panel, in the name of objectivity.
On Monday, U.S. District Judge Matthew Brann rejected the university's motion to dismiss the lawsuit.
Even more importantly, he refused to dismiss as defendants most of the officials accused of wrongdoing – investigator Katharina Matic, Title IX Coordinator Paul Apicella, and Karen Feldbaum, associate director of student conduct.
MORE: Penn State wants to retry accused student after court loss
Doe had alleged those government officials violated his constitutional due process rights – what's known as a Section 1983 claim, which College Fix readers may associate with First Amendment cases involving conservative student groups and student publications.
And his allegations are sufficient at this point, according to Brann:
Mr. Doe has adequately alleged his due process claim against Mr. Apicella, Ms  Feldbaum, and Ms. Matic in their individual capacities. His complaint alleges numerous constitutional violations "[i]n the course of [the] investigation and adjudication." It alleges, for example, that he was not provided "proper notice of the charges against him," since it was not until October 5, 2016—after meeting with Mr. Apicella and Ms. Matic several times—that he learned of the allegation of "nonconsensual digital penetration." The complaint also alleges that Ms. Feldbaum wrote a "cursory and perfunctory decision letter stating that [she] had determined [Mr. Doe] responsible."
They also don't get to enjoy "qualified immunity" as government employees – yet – because there's an open factual question as to whether their actions against Doe violated "clearly established statutory or constitutional rights." If they did, that nullifies their immunity.
MORE: Woman forced herself on me, Penn State kicked me out as the rapist
But Doe will have a tough road to hoe on his gender-bias claims, as Brann made clear.
Ignoring the analysis by the 2nd U.S. Circuit Court of Appeals on colleges that discriminate against male students in Title IX proceedings for the sake of public relations, Brann said that Doe's gender-bias allegations "do no more than indicate a pro-victim—not an anti-male—bias" on the part of Penn State. (Brann's court answers to the 3rd Circuit, which hasn't ruled on the issue.)
Judge quickly rejects Penn State claim for qualified immunity (& his TRO ruling seemed to tip his hand about some of these issues). But v. lmtd ruling on TIX–rejects 2nd Circuit reasoning (w/o saying why). pic.twitter.com/CwgpeGTaGX

— KC Johnson (@kcjohnson9) January 8, 2018
Brann acknowledged that Penn State was under heavy pressure from the federal government – including a defunding threat from the Department of Education – "to successfully prosecute on-campus sexual assault." But the near-perfect alignment of accused students with males isn't enough for Brann or his peers on the bench:
A host of other federal district courts have grappled with similar cases involving federal pressure to crack down on on-campus sexual assault; a majority, however have held that its mere existence does not supply the necessary inference of gender bias.
Doe's Title IX claim only survives because his allegations – that only male students have been punished for sexual misconduct, and are "invariably found guilty" regardless of evidence – are just enough for Brann to "infer that PSU's disciplinary process is tainted by anti-male bias":
It goes without saying, however, that Mr. Doe's allegations are just that—allegations—and that Mr. Doe's claim of gender bias will ultimately need to be supported by evidence in order to survive.
MORE: Judge blasts Penn State for never asking rape accuser for evidence
MORE: Anti-male Title IX case against Columbia will proceed
IMAGE: Shutterstock
Like The College Fix on Facebook / Follow us on Twitter