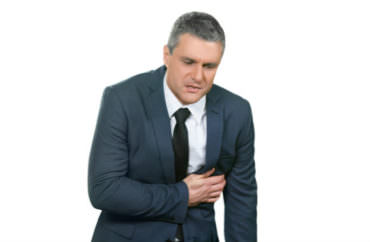 But due process claim denied: Not 'compelled' by government to discriminate
Drake University is one step closer to settlement negotiations with a student it expelled after a female student accused him of sexual assault but admitted that she assaulted him.
The private institution in Iowa lost its motion to dismiss a Title IX claim against the university and its board of trustees brought by Thomas Rossley Jr., who has a learning disability for which he takes multiple medications. U.S. District Judge Rebecca Goodgame Ebinger dismissed claims against individual defendants.
The order is not related to the "Title IX retaliation" lawsuit against Drake filed in February by Rossley's father Tom, who served on the university's board for 23 years before pleading for his son internally during the Title IX adjudication. It violated state law in forcing him to resign, he claimed.
Lawyer Andrew Miltenberg, who is representing the Rossleys in both cases, told The College Fix Rossley Sr. has filed an amended complaint "alleging the disability discrimination retaliation component of his case," which Drake is again seeking to dismiss.
Being 'under pressure to convict' is not enough
Judge Ebinger said that Rossley Jr.'s Title IX claim against Drake and the trustees can proceed because contrary to the university's argument, he did not "specifically plead a disparate impact claim" but rather intentional discrimination in violation of Title IX.
The school's lawyers conceded at a May hearing that Rossley Jr., an American citizen of Hispanic descent born in Costa Rica, "could pursue and has alleged other theories to support his Title IX claim against" the university and board, according to the judge.
Drake and the individual defendants – the school president, dean of students and associate dean of students, Title IX coordinator, investigator and hearing officer in Rossley Jr.'s case, and a campus public safety official – beat the due process claim.
Ebinger agreed that they were not "state actors" operating at the direction of the Department of Education, which issued the "Dear Colleague" guidance that threatened to revoke federal funding from colleges that didn't use a low evidence standard and deprive accused students of common legal protections.
Her court previously ruled against a due process claim by a Washington and Lee University student in a similar situation, Ebinger noted.
It had said that a private college is not "compelled" to act by the government if it's simply "under pressure to convict students accused of sexual assault" as a way of demonstrating its compliance with the Dear Colleague guidance. (The student's suit went forward anyway, and the university quietly settled.)
Federal judge refuses motion to dismiss in Rossley Jr. v. Drake University (anti-male discrimination) by The College Fix on Scribd
MORE: Lawsuit says female raped disabled student then got him expelled
Rossley Jr. also can't recover damages for emotional distress because the university did not have "a duty to exercise ordinary care to avoid causing emotional harm" in its relationship with him, despite the student's claim that Drake officials were "specifically tasked with handling" his rape claim against his accuser.
His relationship to Drake did not rise to the level of, say, a physician and patient or funeral home and the deceased's next of kin, and the university was not obligated by "public policy" to protect Rossley Jr. from emotional harm, Ebinger said.
He didn't consent, her claims weren't vetted 
Rossley Jr.'s accuser admitted during the campus adjudication hearing that she performed oral sex on him without his consent because it was "what he wanted," according to Ashe Schow in The Federalist, who has reviewed the full adjudication record.
This was despite Rossley Jr. having imbibed copiously with his accuser that night in addition to being on medication for his learning disability.
The accuser was shown to have falsely claimed that she escaped from Rossley Jr. by entering a key code she didn't have to get into his fraternity house, Schow wrote. The hearing considered factual claims by the accuser that could have been easily vetted by the school but weren't, and which Rossley Jr. wasn't allowed to answer.
One investigator wrote "lie" in her notes when Rossley Jr. said he didn't remember much from that night, and officials didn't interview witnesses that had interacted with the students that night, including two fraternity brothers that the accuser successively "got into bed with" after she left Rossley Jr.'s room, according to Schow.
Rossley Sr. said in his own suit that the university forced his son, who has "word retrieval" impairments, to act as his own legal representative in the nine-hour hearing, while granting his accuser and her family more accommodations than the Rossleys.
MORE: Student expelled for 'gray rape' accusation settles suit against university
Like The College Fix on Facebook / Follow us on Twitter
IMAGE: DenisProduction.com/Shutterstock