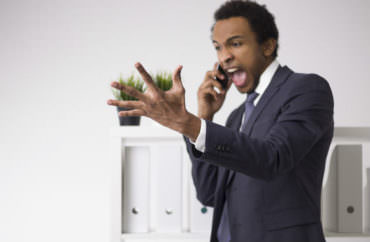 Cross-examination is crucial for 'credibility-based determinations'
Pennsylvania State University knows that it's supposed to "believe the survivor," but a federal judge just told the public university it has to verify her claimed evidence.
U.S. District Judge Matthew Brann, an appointee of President Obama but member of the right-leaning Federalist Society, approved a temporary restraining order and preliminary injunction preventing Penn State from its "suspension and exclusion" of a student it found responsible for sexual assault
The Friday order, which lets "John Doe" register for classes starting Monday, came a week after the parties briefed Brann and less than a month after Doe filed suit for violations of due process, Title IX and contractual obligations.
He had alleged that Penn State refused to require his accuser to provide a written statement with specific allegations throughout the nine-month investigation, preventing him from giving an informed defense.
Doe claimed that "Jane Roe" had forced herself on him and that he rejected her sexual advances, after which she told her roommate he had digitally penetrated her without consent.
MORE: Accused student says his accuser forced herself on him, he got expelled
Penn State suspended Doe through fall 2017 from their seven-year joint program with the Kimmel Medical Center at Thomas Jefferson University, but later banned him from the program until Roe left.
Title IX investigator Katharina Matic actually redacted Doe's written statements at least twice, preventing the hearing panel from considering evidence that Roe's claims were contradicted by witnesses for both parties and by Roe herself.
Judge 'strains to understand' why hearing chair excluded questions
Brann knocked down Penn State's defense of its investigative practices and judgments made about which evidence and questions to allow in the proceeding, and said it violated its own rules to judge Doe responsible.
Doe has "demonstrated a likelihood of success on the merits of his due process claim," Brann said, writing in a footnote that Doe hasn't briefed him on the other claims.
The Supreme Court has held that "arbitrary suspensions" from the public education system violate the 14th Amendment, and Doe has successfully argued that Penn State made "significant and unfair deviations from policy" in the proceeding.
Because the outcome of the proceeding depended on "credibility-based determinations," the university was wrong to block "almost all" of Doe's 22 questions for Roe, including her failure to produce a medical exam that allegedly followed the alleged digital penetration, Brann said.
MORE: Suit says Texas A&M ran rape trial while accused was hospitalized
The hearing chair had rejected these questions as seeking "new information" and "irrelevant." The judge said he "strains to understand the hearing chair's reasoning."
The exam and related physical evidence were "certainly not new," and they were "essential" to the panel's credibility determination – particularly in light of an admission by Karen Feldbaum, associate director of student conduct, that she never asked Roe for the actual medical report. Brann said:
If produced in a redacted form, this medical exam could unquestionably affect the credibility of Roe by (1) confirming its ultimate existence, and (2) corroborating or discrediting her allegations against Doe.
Accuser claimed to have physical evidence–but refused to provide it, and then TIX hearing panel refused to allow accused to ask Qs about it pic.twitter.com/hRDEltVd5L

— KC Johnson (@kcjohnson9) August 18, 2017
Investigator usurped the role of 'the ultimate factfinder'
Penn State violated its own policy of giving the "hearing authority" five days to review the "investigative packet" – again, "all but admitted" by Feldbaum – because Doe's response was only provided to them "a day before" the hearing, Brann wrote: The hearing chair admitted "he knew nothing about the case" before this.
He had particular scorn for Matic, the Title IX investigator, for usurping the role of the hearing panel by choosing to redact Doe's responses.
MORE: Judge blocks Cornell from suspending male who said female raped him
Matic had claimed she must redact information to be "impartial and objective," but her very redactions affected what the hearing panel allowed Doe to argue, Brann wrote:
Within this framework, it is therefore easy to foresee that an errant relevancy determination by the Investigator [Matic] may result in the erroneous deprivation of a private interest by preventing, in totality, the disclosure of otherwise relevant information.
Remarkable exchange b/w judge and Penn State TIX inv'r, who seemed wholly willing to accept accuser's claim of med exam w/o any evidence: pic.twitter.com/14NfEfYgim

— KC Johnson (@kcjohnson9) August 18, 2017
'Irreparable harm' from having to explain your record forever
Brann rebuked Penn State for arguing the worst that could happen to Doe under his sanctions is exclusion from the joint program with Thomas Jefferson University for two years – the remainder of Doe's time at Penn State.
The "exact language" of the recommendation is for his exclusion as long as Roe remains in the program – "presumably" six more years if TJU accepts the recommendation.
That would constitute irreparable harm to Doe, particularly because he would lack the "means to mitigate this harm by securing acceptance into another medical program" and have to wait to re-enter TJU.
The "institutional action" against him regarding sexual misconduct makes him toxic to any other program, Doe told Brann at last week's hearing.
The judge cited a 2015 ruling against Middlebury College and two others that found a suspension or "gap" in an academic record causes irreparable harm because it requires the student to explain it "for the remainder of his professional life."
Judge correctly notes that these decisions have life-altering consequences, undermining univ claim of miminal harm from getting it wrong: pic.twitter.com/yN1kl1Lpfm

— KC Johnson (@kcjohnson9) August 18, 2017
Penn State argued that students will run to the courts whenever they face disciplinary sanctions if Doe gets his injunction, but Brann said the university brought that on itself by its likely "constitutional violation" of Doe's due process.
The judge also said Doe was no threat to Roe by Penn State's own determination:
Doe remained (1) on campus, (2) in the Penn State-Thomas Jefferson Program, and (3) separated from Ms. Roe, without incident.
The two students will remain separated "in accordance with Penn State's practice," Brann said.
MORE: Court rules Middlebury can't expel accused student after he was cleared
Like The College Fix on Facebook / Follow us on Twitter
IMAGE: ImageFlow/Shutterstock