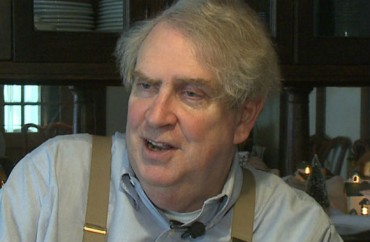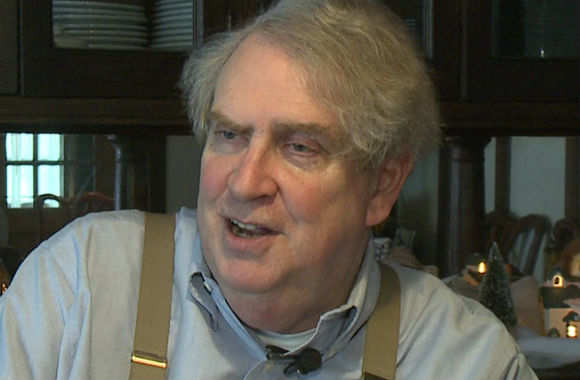 John K. Wilson is no fan of Republican politicians or conservative pundits. His latest book is President Trump Unveiled: Exposing the Bigoted Billionaire, and a previous book called Rush Limbaugh "the most dangerous man in America."
But the co-editor of Academe, the official blog of the American Association of University Professors, is defending a conservative professor against a court ruling he calls "bizarre and frankly idiotic."
Wilson served as expert witness to John McAdams in the professor's lawsuit against Marquette University for firing him in response to his public criticism of a colleague who censored a student's views against same-sex marriage.
A circuit court judge ruled, in a nutshell, that professors in Wisconsin have very few rights, and allegedly mischaracterized the AAUP's own statements.
MORE: Conservative prof fired for defending student's views loses court battle
Wilson clarifies what is really at stake here: whether a university can continue punishing a professor who has completed his faculty-recommended punishment, in this case a two-semester suspension.
McAdams has refused to apologize for naming and shaming his colleague, a graduate teaching assistant who has since left Marquette. As a result, President Michael Lovell has unilaterally kept him suspended indefinitely:
It is absolutely astonishing for a college to ban a professor permanently for the crime of disagreeing with the administration's punishment of him, particularly when there has been absolutely no due process involved in this new thoughtcrime punishment of McAdams. McAdams has never had a hearing for the crime of "not apologizing." No faculty committee has ever endorsed punishing him for disagreeing. And there is no rule requiring faculty who are punished to agree with the punishment, so McAdams is not in violation of any Marquette policies.
Judge David Hansher has it backwards when he says Lovell's new condition is "consistent with" the Faculty Hearing Committee's findings, according to Wilson. The judge is essentially condoning McAdams' indefinite punishment because of "the possibility that he might criticize another student instructor":
While pretending to defer to a faculty committee, in the end, the judge's ruling is that administrators have total authority to do whatever they want. And that's an alarming assault on academic freedom.
MORE: Prof's peers judge whether he should be fired for defending student's views
Most egregiously, the judge described "extramural statements" – which include McAdams' public criticism of his colleague – as "the most limited category of academic freedoms" under AAUP principles.
That is "completely wrong," says Wilson, as is the judge's claim that McAdams was harassing or intimidating his colleague. At most, he ridiculed her:
If professors can be banned for the crime of "ridicule" (which is not an offense under Marquette's rules), it's an extraordinary threat to academic freedom. …

The court's decision is baffling. It is a bizarre and frankly idiotic ruling. It is a broad assault on academic freedom by a judge who clearly does not understand or care about the concept.
h/t Foundation for Individual Rights in Education
MORE: Suspended prof rips into Marquette president for demanding apology
Like The College Fix on Facebook / Follow us on Twitter
IMAGE: Fox 6 Now screenshot