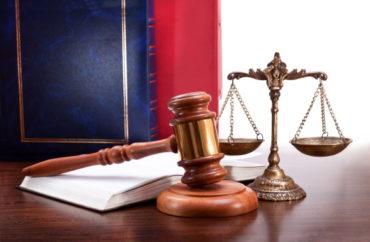 Legal foundation partially prevailed on its appeal 
A New York judge has ordered the State University of New York Upstate Medical University to partially complete a public records request for information on Critical Race Theory training.
The decision comes after the Legal Insurrection Foundation and the Washington Free Beacon filed a request for a number of documents relating to CRT training at the public university.
Legal Insurrection explained:
In December 2020, after a tip, the Legal Insurrection Foundation, jointly with the Washington Free Beacaon [sic], served a Freedom of Information Law (FOIL) request on SUNY Upstate Medical University in Syracuse, New York. We go the runaround, to put it mildly, a complete rebuff and refusal to produce anything, forcing us to file an aministrative [sic] appeal and then a court case.
The court decision, released on June 28, rejected some of the foundation's appeal of the FOIL denial from the university's public information team.
However, it ordered the school to turn over "meeting minutes, meeting agendas and presentation material" from Darryl Dykes, the school's diversity officer. Dykes led the medical school's task force on diversity, which created a 164-page report with a number of recommendations. The school must turn over all documents that relate to the task force's work.
"The meeting minutes, agendas, and presentation materials (Request No. 7) also should prove of interest," William Jacobson wrote at Legal Insurrection. Jacobson is a law professor at Cornell University.
The court denied the request from the legal group for all documents reviewed by a task force members. However, Jacobson said that since Dykes likely reviewed all the documents, his records would be valuable.
"So we didn't get everything we wanted, but we are getting a lot more than SUNY Upstate was willing to give us without a court order," Jacobson said. "We are reviewing whether to appeal the denial of our other requests."
MORE: Governor says Americans do not support Critical Race Theory
IMAGE: Taurus Y/Shutterstock.com
Like The College Fix on Facebook / Follow us on Twitter