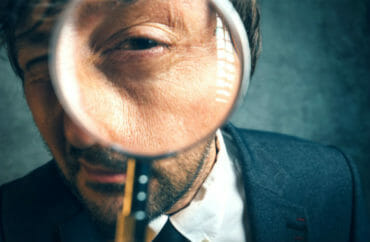 'The student has no obligation to come in'
Speech First hit a hiccup in its first lawsuit challenging threats to speech on campus: a judge who apparently isn't bothered by bias response teams, at least those that are more annoying than punitive.
U.S. District Judge Linda Parker told the First Amendment nonprofit and University of Michigan in a hearing Tuesday that the university's bias response team doesn't have "a lot of teeth," meaning it doesn't credibly threaten student speech, MLive reports:
"The university considers this voluntary and the student has no obligation to come in," Parker said, referring to the BRT's policy. "You say there is an implicit threat. I don't see that. …

UM's [legal] response states that that the Bias Response Team is not a disciplinary body. Its work is purely supportive and educational, and it works only with students 'who agree to participate.'"

Parker agreed, noting that of those 150 reports, nobody has been forced to participate in a meeting with administrators and that just one of the reports has resulted in a "brief informal conversation."

In that report, a student claimed another student made a statement about their "English speaking ability," ultimately resulting in the student who made the statement meeting with Bias Response Team Coordinator Evelyn Galvan, who did not force the student to participate.
MORE: UMich promises not to punish speech with 'legitimate purpose'
The university's quick decision to revise its bullying and harassment definitions – the same day the Justice Department told the court they were "unconstitutional" – also won high marks from the judge, who called it evidence UMich was trying to protect speech, MLive said.
Speech First cited those pre-revised policies, as well as another pending on "bias-motivated misconduct," in its original lawsuit on behalf of three unidentified students who claimed the policies led them to censor their conservative views on the progressive campus.
The policies essentially govern speech subject to the standards of the least tolerant person on campus, they argued. They said under school policies, UMich could punish a person who questions the male-only priesthood of the Catholic Church because it offended someone who supports that doctrine and reported the incident as bias.
Parker told the parties at the hearing she would issue an opinion "soon."
The judge gave conservatives a win in an education-related case this spring, refusing to block publication of a video that shows a teachers union helped an alleged child molester get a windfall to leave his school district.
MORE: Parker refuses to block video that makes teachers union look bad
IMAGE: igorstevanovic/Shutterstock
Like The College Fix on Facebook / Follow us on Twitter