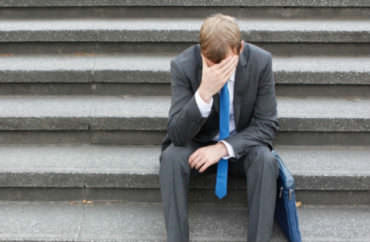 Witnesses claim investigator changed or ignored what they said
If there's no paper trail, it's far harder to sue your university for railroading you.
This appears to be the risk-management strategy at California State University-Long Beach, which has a practice of not taking interview notes in Title IX proceedings, as revealed by a tentative ruling against the taxpayer-funded institution.
At a hearing Tuesday afternoon, Judge James Chalfant of Los Angeles Superior Court confirmed his ruling that CSULB denied "John Doe" several elements of a "fair procedure": It didn't give him "proper notice" or the opportunity to "respond to all evidence" used against him or cross-examine his accuser in "live hearing testimony."
One of the more unusual findings was that multiple witnesses disputed what Title IX Investigator  Carol Menard Fulthrop had attributed to them in her report, which Chalfant repeatedly characterized as of "poor quality."
'I will say and do whatever it takes to see [Doe] in jail'
The case involves two graduate research assistants, one of them married, who were having a consensual but nonsexual affair in late 2015.
The dispute concerns whether Doe forced Roe to touch his penis or Roe did it unprompted on one occasion, and whether their sexual intercourse in her office on a later occasion was forced or consensual.
She admitted to continuing to send him text messages after that incident, and he said he eventually blocked her from his phone. Two of their mutual friends said Roe commandeered one friend's phone on a foreign trip and texted Doe, pretending to be that friend. Roe allegedly threatened them if they told Doe.
In contrast to Roe's claim that he was stalking her, Doe told investigator Fulthrop that she was "harassing him at work" and he had asked colleagues to "escort him."
Fulthrop read significance into Doe's silence when Roe made a "pretext" phone call to him from the police department and asked him "Why did you have sex when I said 'no'?" Doe claimed that Roe was unintelligible on the line and he was in a loud hallway with a "weak signal."
Fulthrop also said that even if Doe's account of their intercourse was accurate – that Roe was "quiet" and didn't say "no" – that didn't meet the school's affirmative-consent standard.
Doe was found responsible and initially agreed to a settlement where he would serve a short suspension and admit no guilt. Roe protested and said he should at least serve a two-year suspension, admit his guilt and apologize.
A sanctions hearing later handed down a three-year suspension, despite Doe's protest that he had finished his on-campus master's work.
Fulthrop's report was challenged by a few witnesses.
One had been Roe's friend "long before" he met Doe. He claimed that his statements defending Doe's innocence and accusing Roe of being "motivated by rejection and jealousy" were "completely disregarded" by Fulthrop.
Another who frequently saw Doe and Roe together in the lab, who also saw Roe commandeer the phone, said Fulthrop "either ignored her statements or took them out of context." This witness said Roe cried in her arms the month after the incident, and told the witness about a friend who "slept with a coworker" who "no longer wanted to be with her after they slept together."
The witness whose phone was commandeered by Roe said she had lunch with him months later and admitted that "I will say and do whatever it takes to see [Doe] in jail and my [sic] his life suffer."
Conflating policies for restraining order and 'affirmative consent'
Chalfant cited last week's decision by a California appeals court against Claremont McKenna College as laying out CSULB's obligations to accused students when their punishment "turns on the complaining witness's credibility:
First, the accused student is entitled to a process by which he may question the complainant. … Second, the complaining witness must be before the fact-finder either physically or through video conference or similar technology where her credibility may be weighed in response to the fact-finder's questions or those of the accused. … The fact-finder may exclude or repose questions by the accused to the complainant and the parties may be physically separated, but the university's obligation is to provide a means for this to occur so that the accused can physically confront his accuser.
Doe is also entitled to the names of witnesses against him and a summary of their proposed testimony, and copies of the evidence given to or considered by the decision-maker – including Fulthrop's investigative report – before the hearing.
The Title IX panel can't consider evidence that wasn't offered at the hearing, and it can't require Doe to "specifically request" this information.
Tentative ruling in @gobeach case confirmed at hearing today; Long Beach State becomes 106th school since Dear Colleague letter on losing side of campus due process decision.https://t.co/hg1S4F8yil

— KC Johnson (@kcjohnson9) August 14, 2018
Chalfant found numerous problems with CSULB's investigation. The letter from Title IX Coordinator Jeanne Caveness to Doe didn't give him the basis of Roe's allegations, the date of alleged misconduct or specific policies violated.
Fulthrop's documentation of her meetings with Doe doesn't say that she even told him about the school's affirmative consent standard, yet she "inappropriately" judged that it was "more than reasonable to assume" he knew about the policy, Chalfant wrote.
The judge scolded CSULB for saying Doe "unquestionably" knew what he was facing because campus police had interviewed him and Roe had filed for a restraining order. There's no evidence he even met with Caveness, much less "what was said in the meeting," owing to Fulthrop's "poor quality" report, nor that the police interviewed Doe on the given date.
As for the restraining order proceeding, the law of "criminal sexual assault" is different from the university's affirmative consent standard, "and Doe was entitled to notice of it," Chalfant wrote. The school was also obligated to give him the "factual basis" of its own charges, not just Roe's claims, which may have differed.
'No chance to cross-examine her on the details of her story'
The judge hammered Fulthrop again for the quality of her report, which did not show that the university gave Doe the evidence "that would be considered by the decision-maker" or even specify who the decision-maker would be.
The school's claim that Doe already knew who the witnesses were, because of transcripts from the restraining order hearing, "misses the mark," Chalfant said. CSULB is required by "case law and their own policies" to give Doe its own evidence against him, which "differed significantly" in content and governing standard.
The judge goes on at length:
Respondents seem to believe that there is no requirement that its investigator take notes and document witness statements. This is wrong. It is true that there is no obligation to take notes, but an investigator's failure to do so reflects poorly on the investigation. More important, CSULB had a duty to provide Doe either with written witness summaries or at the absolute minimum, oral witness summaries (the court does not believe that oral summaries would be adequate except in the simplest cases). The school cannot shirk its obligation by not preparing summaries.
Chalfant notes that Doe's appeal shows his witnesses disputed Fulthrop's "characterization of their statements" in her final report, which was withheld from Doe until he was found responsible.
Under the recent Claremont McKenna precedent from a California appeals court, Doe was owed more than a "paper hearing" where he could respond to evidence, the judge said.
"The instant case undisputedly turned on Roe's credibility as the only direct witness to the sexual assault," yet Fulthrop "largely rested her investigative findings on Roe's statements which she found to be consistent with other facts and which Doe now characterizes as inconsistent."
CSULB didn't address this issue, but even if it said Doe could have cross-examined Roe in the restraining-order hearing, Doe had "no chance to cross-examine her on the details of her story or on CSULB policies," Chalfant said.
The decision-maker in that hearing was using a higher evidence standard and found both Doe and Roe "credible," which may have been different under the school's lower "preponderance" standard, the judge continued. Hence, "the credibility call was a close one" and Doe required an opportunity to question Roe through "live testimony" at CSULB.
Chalfant's decision to let CSULB judge Title IX cases under a "substantial evidence" standard – not explicitly required for the CSU system, but the standard used for the University of California System and private universities in the state – proved decisive in his ruling.
Under this standard, Fulthrop's credibility finding in favor of Roe is "alone sufficient" because the university has based that finding on "substantial evidence," even if other evidence discredits it, the judge said.
Even if he were to impose Doe's preferred standard of "independent judgment," Chalfant said he can't do that without Doe being given a "fair procedure" by CSULB: "Thus, the case must be remanded for proper proceedings."
IMAGE: Happy Stock Photo/Shutterstock
Like The College Fix on Facebook / Follow us on Twitter