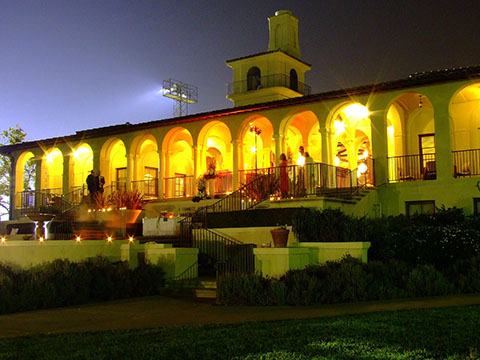 School's own investigation suggests accuser wasn't "incapacitated" when she had sex with expelled student
Occidental College's belated attempt to seal records in a lawsuit against the school by an accused rapist was too little, too late for the judge overseeing the case.
Los Angeles County Superior Court Judge Luis Lavin agreed with the pseudonymous plaintiff, John Doe, as well as lawyers for the Los Angeles Times, that the records – which put Occidental in a bad light – have been public since the lawsuit was filed in February with no protest from Occidental.
Doe, who was expelled, accused the school of giving him an unfair hearing in response to his accuser's allegations.
"I don't understand why [it] is so pressing in June when it wasn't so pressing in February," Lavin said at last week's hearing, according to the Times.
The school's lawyer days earlier had asked the Foundation for Individual Rights in Education (FIRE), which is assisting with Doe's lawsuit and maintains a cache of related files, to remove "confidential internal hearing materials" from its website.
FIRE refused to do so, saying in a blog post that "important evidence demonstrating the inadequacy of the current system" for judging sexual assault in college should "remain in the public eye."
A spokesman for Occidental told The College Fix that it couldn't comment on either pending litigation or individual misconduct cases.
The incident traces back to September, when John Doe had sex with his pseudonymous accuser, Jane Doe, after a night in which both were drinking.
Jane Doe filed a formal complaint against John Doe only after an Occidental employee insisted that she had been raped, saying that he "fits the profile" of a campus rapist by, among other things, having good grades in high school and coming from "a good family," according to the lawsuit against Occidental. Jane Doe also filed a police report.
However, the Los Angeles Police Department's investigation found no wrongdoing.
Deputy District Attorney Alison Meyers concluded: "It would be reasonable for [John Doe] to conclude based on their communications and her actions that, even though she was intoxicated, she could still exercise reasonable judgment." Due to lack of sufficient evidence, the DA's office decline to pursue the charges.

"Both had been drinking, she went to his room, took off her shirt while dancing, made out with him and returned to his room later for sex, asking if he had a condom," according to Occidental's own investigation into the matter, the Times reported. "When friends stopped by the room to ask if she was OK, she told them yes."
Both the LAPD investigation and the 82-page university report seemed to conclude that both students were sober enough to consent to sexual activity.
The firm hired by Occidental to investigate described a 24-minute period in which the students coordinated with each other so she could come to his room for sex, FIRE said. That would seem to indicate she wasn't "incapacitated" – unable to give consent – and that John Doe couldn't be punished for violating Occidental's incapacitation standard, said FIRE.
Under the "preponderance of evidence" standard, John Doe was judged responsible for sexual assault and expelled.
The lawsuit alleges that Occidental continued to prosecute the accused student in order to appease campus activists concerned about sexual assaults, and to ensure the school would continue to receive federal funds and avoid federal punishment. Feminist lawyer Gloria Allred filed a lawsuit on behalf of Occidental sexual-assault victims against the school last year.
John Doe's lawsuit alleges that his expulsion is gender-biased, calling his female accuser equally responsible for the night's events. The lawsuit asks the court to overturn John Doe's suspension and for him to be compensated for his losses.
The actions of many colleges in investigating sexual assaults have troubled national experts.
Brett Sokolow of the National Center for Higher Education Risk Management Group told USA Today that some colleges have not granted the accused – typically male students – a fair trial, and have let "the pendulum swing too far in the wrong direction."
Other schools facing similar lawsuits from accused men include the University of Michigan, Delaware State, Duke, Vassar and Columbia. Under the Clery Act, universities must report certain crimes and keep students and faculty up-to-date on threats to safety in order to continue to receive federal aid.
College Fix contributor Matt Lamb is a student at Loyola University-Chicago.
Like The College Fix on Facebook / Follow us on Twitter
IMAGES: AnthonyJ/Flickr; LAPD Charge Evaluation Worksheet